I know what you're thinking by the title and, believe it or not, I'm not losing my mind. Against the stingy Tampa Bay Buccaneers defense, Jared Goff led the Los Angeles Rams to a 27-24 victory on Monday Night Football. He completed 39-of-51 passes for 376 yards, three touchdowns and two interceptions. He outdueled Brady and put up a far superior statline than that of Aaron Rodgers against this same defense. In a must-win game, Goff showed up and helped the Rams move to 7-3. 
Is Jared Goff Elite?
"Elite" is quite the argumentative term no matter what you use it to describe. In sports, especially football, it seems it's use is even more contentious. In four and a half years as the quarterback for the Rams, Goff's stats say he is in fact elite. He's thrown for 100 touchdowns and 48 interceptions for a solid touchdown-to-interception ratio just above two.
Over the past two seasons, he's passed for over 4,600 yards, and this season is projected to be around 4,300. Unfortunately for Goff, simple statistical analysis doesn't determine whether a player is elite or not. Not all games should be treated the same and thus we have to take a deeper dive into his play.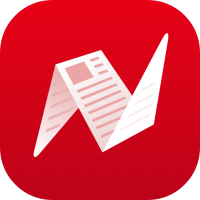 Goff is Not There… Yet
Elite quarterbacks need to show up in "easy" games and be able to step up in the big games. Unfortunately for Goff, he hasn't shown that ability yet. In Goff's first playoff game in early 2018, the Rams played the Atlanta Falcons and Goff could only muster up 24 completions on 45 pass attempts for 259 yards and a touchdown. In his two playoff wins in early 2019, he combined to complete 40-for-68 passes for 483 yards, a single touchdown and a single interception. While the Rams' identity was the running game, he didn't prove anything outside of being an average game manager in big time games.
In the Super Bowl against New England, he completed only 19 passes on 38 attempts for a measly 229 yards and an interception. The problems weren't just with him, however, it's still not a good look.
Goff is an above average quarterback. His win in Week 11 over the Buccaneers is a good start for a possible ascension to an elite level quarterback. However, Goff won over a Brady performance that featured two picks and was 1-of-6 on passes fifteen or more yards downfield. While this game is certainly a step in the right direction, he needs to do more to prove he's "elite."
With the playoffs looming, will Goff prove he's worthy of being among the elite? Or will Goff again shrink away when the Rams need him most?