It appeared there was going to be a Green Bay Packers trade right before the NFL trade deadline, but general manager Brian Gutekunst again decided that it is not worth building a team to compete now. Instead, he is looking years down the line. Of course, these are years where Aaron Rodgers, someone from the previous regime, will no longer be present.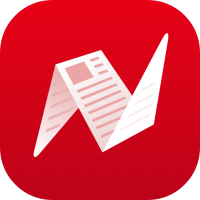 Packers NFL Trade Deadline
There was a report from Dianna Russini stating that there were disagreements about trading for Houston Texans wide receiver Will Fuller today. These disagreements were at "the highest levels" of the organization. In other words, Gutekunst again did not believe in short-term success, whereas Mark Murphy and/or Matt LaFleur were likely on the side pushing for Gutekunst to do something, anything to help this team.
With glaring needs at wide receiver and linebacker since last spring, the Packers have watched linebackers get traded and the deepest wide receiver draft in history pass them by.
Brian Gutekunst Draft Failure
Of course, Gutekunst did not want to give up any draft picks for a player that is likely a part of the organization for half of a season. This is understandable, until we take a look at how we are using these draft picks.
Rd 1, Pick 26—QB, Jordan Love: 3rd String QB
Rd 2, Pick 62—RB, AJ Dillon: 49 Total Snaps, Out w/ COVID
Rd 3, Pick 94—TE, Josiah Deguara: 31 Total Snaps, Season-Ending Injury
Rd 5, Pick 175—LB, Kamal Martin: 2 Gms, 71 Snaps, Possibly Out w/ COVID
Rd 6. Pick 192—OL Jon Runyan: 25 Snaps
Rd 6, Pick 208—C, Jake Hanson: 0 Snaps
Rd 6, Pick 209—OT, Simon Stepaniak: 0 Snaps
Rd 7, Pick 236—S, Vernon Scott: 36 Snaps, 2 Missed Tackles
Rd 7, Pick 242—EDGE, Jonathan Garvin: 71 Snaps, Most Impactful Rookie Thus Far
Gutekunst spent a first and fourth-round pick on a third-string quarterback that cannot put the ball in a net. He drafted a running back (not a position of need) with the second pick. AJ Dillon is a power runner that we continue to not use in short yardage situations.
Josiah Deguara got injured, so we cannot judge this too harshly, but he was a glorified blocker at an early pick. Kamal Martin is possibly the best linebacker the Packers have, but we cannot keep him on the field. Then, possibly the best contributor of the entire draft class came at pick No. 242.
Following an NFC Championship appearance, we wasted draft picks, did nothing in free agency, then played with ourselves during the NFL trade deadline.
Playing for the future works when the roster is built to maximize it's potential in the future. We are paying our studs now and have a Hall of Fame quarterback. There is zero long-term thought with the way the roster is constructed, aside from having a high-pick quarterback, who has shown zero signs of potential since his junior year of college.