Let's start by saying this will never happen. For starters, it makes too much sense. It also would mean the Green Bay Packers front office admits mistake, and Brian Gutekunst is too prideful for that.
We should also address the Packers salary cap, which looks like it doesn't have room for Julio Jones. However, we have learned this offseason that the salary cap is only as restricting as your imagination allows it to be. Look at what the Kansas City Chiefs and Tampa Bay Buccaneers have done. The Packers only signed a long snapper, yet look strapped for cash. Fascinating. The Packers can move money around, and it's a pretty safe bet that Aaron Rodgers would help the team out in that regard if they commit to him long term AND give him Julio.
How Does a Jordan Love for Julio Jones Trade Make Sense for Falcons?
This is a fantastic question teed up by the author. Let's start with why they would want to even pull off a Julio Jones trade.
Reason for Julio Jones Trade
This is an abusive relationship on both sides, with both needing to find someone new. Clearly, Julio deserves better than the Falcons and much, much better than Matt Ryan. For the Falcons, it would save them needed money. If the deal is a designated post-June 1 trade, it's worth it to the Falcons, since they recoup $15.3 million in 2021, even if they incurring a dead cap charge of $7.75 million (and another $15.5 million in 2022).
Julio is also an aging, injury-prone veteran. Moving on, while also gaining draft picks or players (hello, Jordan Love) would speed up the re-build process.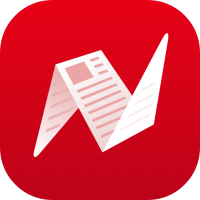 Why a Jordan Love Trade?
And in all seriousness with Love, the Falcons would get a first-round quarterback who spent a year behind Aaron Rodgers and could spend another behind Matt Ryan. Two seasons behind two different MVP quarterbacks should do wonders for him development. It also allows them to get a first-round quarterback for the future without spending a first-round pick. On top of that, they could get another early-round pick from Green Bay.
Why is a Love for Julio Trade Good for Packers?
The Packers need to win now. Gutey thinks he's going "all-in" by overpaying in-house and refusing to sign free agents. In reality, the team has gotten worse this offseason.
This Julio Jones trade makes too much sense. Can you imagine pairing one of the greatest wide receivers in NFL history with the best receiver in the NFL right now? Nasty.
It would also make MVP Aaron Rodgers feel wanted. This leads to an extension that benefits the Packers salary cap, allowing them to make more moves. Because, as of now, Rodgers has the highest cap hit in the NFL this season by a longshot, and he has zero reason to help the Packers out. They refuse to get better, so why give the drug addict money to waste and damage themselves more?
In conclusion, let's map this out with a simple equation for you math nerds:
Jordan Love + Early Draft Pick = Julio Jones to GB = Aaron Rodgers Extension = Legitimate Chance at a Super Bowl for Packers = Falcons Speed Up Rebuild = Win/Win Scenario for Everyone Involved