The rolling hills of Clermont is a perfect setting for a picturesque Florida orange grove. Living in the area, we had the pleasure of visiting on numerous occasions.
Located on highway 27 on the south end of Clermont is where you will find the Showcase of Citrus, Florida's fresh air attraction. If you're looking for something unique and fun to do, this is the place! The Showcase of Citrus is family owned and operates on over 2500 acres! On the grounds you will find more than 50 varieties of citrus, which ripen at different times throughout the year. They even have u-pick options, which allow you to pick the perfect fruit!
Oranges not your thing? No worries! The showcase of citrus is much more than an orange grove. They have monster truck tours, hay rides, farm animals, and even a fishing pond! Sounds expensive, right? Believe it or not, admission to the Showcase of Citrus is absolutely FREE! Of course, though, you will pay for any fruit you buy, feed for the animals, or any ride you go on. The Showcase of Citrus is a perfect way to kill an hour or two if you have small children, and not a lot of money in your wallet.
Our kids' favorite part about the property is feeding the farm animals. For a few dollars you can purchase a cup of food to feed the animals that call the farm home. There are donkeys, emus, goats, cows, and even kangaroos! There is also an awesome playground for the little ones that is free of charge for guests.
After you've checked out all of the free things, make sure to head inside and grab a mimosa made from fresh squeezed Florida oranges! We'd bet that you've never had one like it! You can even enjoy it while taking a stroll out on the dock, where you can fish in their pond for free as well! We didn't have any luck, but were told that bass, bluegill, and catfish are abundant.
If you're looking to spend a little money, you can check out the farm on a one-of-a-kind 16-foot-tall monster truck! Adults are $25, and children are $15. Veterans and active military are always FREE. This ride will take you through the whole property as well as many different Florida ecosystems. You will see animals like zebra, water buffalo, snakes, birds, and of course, alligators.
Take it from us, if you pass by this place and don't stop, you're missing out!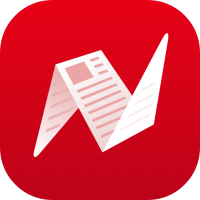 This is original content from NewsBreak's Creator Program. Join today to publish and share your own content.