Looking for a peaceful experience, away from the theme parks in Central Florida? Look no further than Bok Tower Gardens!
Located near Lake Wales, Bok Tower Gardens is a 250-acre garden and bird sanctuary. We decided to visit in the afternoon and wish that we had gotten there earlier, as we could have spent the entire day roaming the expansive property. They are open 365 days a year and admission is $15 for people 13 and older, and $5 for children 5-12 years of age. Kids under 5 are free. The garden even allows dogs as guests for a $5 fee!
The highlight of the garden is obviously the singing tower, which stands 205 feet tall. The tower contains a 60-bell carillon that was imported from England. The sounds of the bells can be heard daily in the gardens, and are played by Belgian-American composer and carillonneur Geert D'hollander. It can be a very spiritual experience to sit and listen to the bells while taking in the tranquility of the space.
The tower sits in front of a reflecting pool, which makes for breathtaking photos. Around the tower is what can best be described as a moat. The moat is filled with koi fish. Our kids loved getting fish food from the machines and feeding it to them. The fish were photogenic as well!
As you continue through the gardens, the path will lead you to Pinewood Estate, a 20-room Mediterranean style mansion. The mansion was built in the early 1930s for Charles Austin Buck, a Bethlehem Steel vice president. Usually open for tours, the house is temporally closed to the public during the pandemic. You can however still walk outside and take in the fantastic views offered outside of the home, which we also had a lot of fun taking pictures around!
We would be doing the gardens an injustice if we didn't also mention the great variety of plants and flowers that you will be able to see. From southern favorites like magnolias and gardenias to more rare species like the four-petal pawpaw, there is no shortage of greenery to be seen!
We recommend setting aside at least a half-day to truly experience this Central Florida gem!
This is original content from NewsBreak's Creator Program. Join today to publish and share your own content.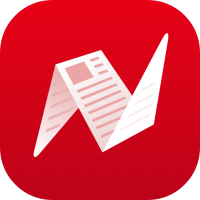 This is original content from NewsBreak's Creator Program. Join today to publish and share your own content.