Welcome to Haines City! Located next door to last week's featured town, Davenport, Haines City rests about a 45 minute drive Southwest of downtown Orlando in Polk county. Named after former Confederate States Army Colonel Henry Haines, Haines City was founded in 1914. The early settlers planted citrus groves, and citrus growing and processing became the main industry of the city. When Walt Disney purchased land and started developing Walt Disney World just 15 miles North, the entire region's economy changed. Tourism now ranks at the top of the economic ladder. Because of this, Haines City is experiencing explosive growth, The trickle-down effect of this is very evident as new communities are popping up everywhere with new houses intended for families, as well as vacation rentals.
Proximity to both I-4 and highway 27 make Haines City a great choice for people who are looking to work in the Orlando area, but are looking to be in more of a country setting. Although the city is growing at a rapid rate, community planners have done a great job of maintaining the small town feel. There are still citrus groves to be found on the outskirts of town, and the historic downtown area is well kept, offers plenty of green space, and is also well preserved. In fact, many of the buildings are listed in the National Historic register. Downtown you will find a fantastic library, many quaint shopping choices, and delectable food trucks. It is quite evident as well that the arts play a huge roll in the culture of the city, as murals can be found painted on many of the buildings.
A big highlight of Haines City (And in our eyes, the centerpiece) is Lake Eva Park. The park is picturesque, and no matter what kind of activities you are into, you are sure to find something that you enjoy here. There is a large dock for fishing, a boat ramp, walking trails around the lake, and even a beach! But the fun doesn't stop at the water's edge. If you head across the parking lot there are also not just one, but two expansive parks for children to play. If you are into sports you can find basketball and tennis courts within the park as well. And we can't talk about Lake Eva Park without mentioning the Aquatic Center! For a nominal fee, you can gain access to the facility which includes a play area for kids, as well as a lap pool.
Currently, The population of Haines City sits at just over 25,000 residents, but honestly, the city doesn't even feel that big. It still very much has that "small town" feel that so many of us are looking for….and with a median home price of about $200,000 for a freestanding home, Haines City is also Affordable.
Throughout the town, the Hispanic culture in the area is very evident. It is easy to see why since nearly half of the population in Haines City identify themselves as being Hispanic in race. There are many authentic Mexican, Latin, and Puerto Rican restaurants and food trucks throughout the town. A great number of these can be found grouped together on highway 17/92 heading from Davenport towards Haines City. There are also a good number of Hispanic supermarkets in town as well.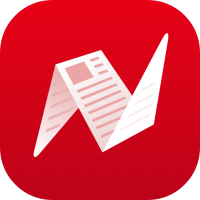 This is original content from NewsBreak's Creator Program. Join today to publish and share your own content.