Ahhh…. Celebration.
The town that Disney built.
What started as a dream of Disney architects from back in the late 1980's, turned into reality when the first family moved into a home in Celebration in 1996. The town was designed to be a place to both live and work. The downtown, along with outlying areas are dotted with office buildings, banks, and medical plazas. The entire community has a unified "small town" feel, with each home having similar architecture. Disney sold off it's remaining interests in the town in 2004, but it still has a great feel to it.
In our opinion, the crown jewel of Celebration is the downtown area. You'll find it front and center of a picturesque lake lined with walking trails. Even the wildlife around the lake is friendly. We were able to find several species of birds that didn't mind stopping to say "hi." Even though the walking trails are all near downtown, you still get to experience the natural beauty that Florida is known for. There is even a park that is designated especially for residents of celebration. The park features a pool as well as a playground that is only accessible with your resident key fob.
The downtown features numerous eclectic shops and eateries, many which feature outdoor dining. The small town feel continues through the downtown as Celebration appears to be a town that was frozen in time. Many people have said that Celebration reminds them of the movies "The Truman Show", or "Pleasantville". It is easy to see why, as nearly everything in celebration seems to be perfectly placed. Even heading out of town, the McDonald's and 7-11 just seem to have some kind of "different" feel to them.
Christmas in Celebration is truly magical. The downtown is decorated with a giant Christmas tree, and fake snow falls through the air at designated times. They offer carriage rides through the streets to look at the light displays put on by local residents. There are often times carolers - oh and Santa makes sure to visit very frequently as well!
The latest data available online is from 2018, and says that Celebration's population at that time was 9,329. The current median price for a home listed in Celebration, is right about $440,000, and the average household income is about $85,000. So, what do you think? Does Celebration seem like a place that you would like to live?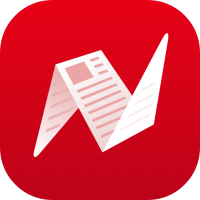 This is original content from NewsBreak's Creator Program. Join today to publish and share your own content.