Coming to the "big city" as an outsider can be intimidating. Not knowing your way around, and witnessing the faster pace of life will test your limits, and put you outside of your comfort zone. But our family? We have no limits, and try our hardest to live most of our lives outside of that comfort zone- And you should too.
This past weekend we visited Chicago for our Son Myles' 10th birthday. Chicago was nothing new to us, but we had never emersed ourselves in it like we did this time. We stayed outside of the city, in Lombard, to avoid overnight parking fees and save on our hotel. When we woke up Saturday morning, we grabbed a quick breakfast and headed to the Chicago Museum of Science and Industry.
We parked in the lot outside of the museum, and paid $20 to leave our car there until 11pm. We'd never visited this museum before, and our children were enthralled with all of the exhibits. They were able to check out the science behind storms, ride a flight simulator, learn about the human body, and even witness a Tesla coil in action. Now that's cool!
Near the bus stop at the museum, we were able to purchase all-day passes for public transportation for just $5 a person, and best of all, children under 12 are FREE. That meant for us that our entire family could get around the city all day for only $15. Talk about a deal!
We hitched a ride downtown and got off the bus with no idea where we were. We didn't care. Our fist mission was to get some Chicago pizza. We stopped at the first joint we saw, which happened to be Pizzano's. The hostess must have thought that we looked like a loud family and seated us back in the corner of the restaurant, away from other patrons. This was perfect for us. What was really cool about the restaurant is that they had white paper on the table as a table cloth. The kids were given crayons and that kept them busy until our food arrived. We sprung for the thin crust pepperoni pizza, and it was amazing.
From Pizzano's, we made the 2 mile walk to Navy Pier, stopping at Cloud Gate (which some people call "the bean") for some pictures along the way. Our walk took us through Millenium park, which offered up some great picture opportunities with the Chicago skyline as a backdrop. The sites at Navy Pier were nice, but the area was a little too crowded for our liking. We decided to catch a bus and head over to Lincoln Park Zoo.
If you've never heard of Lincoln Park Zoo, where have you been? It is in the heart of Chicago, and is 100% FREE. That's right, a free zoo! The park has many animals that you wouldn't expect to find in a metropolitan area including zebras, gorillas, seals, giraffes, and even rhinoceros! Unfortunately for us, many of the animals weren't cooperating on this day so we weren't able to see them all.
From the zoo, we decided that our next stop would be Chinatown. Again, we took a bus. The busses are really easy to navigate if you have a smart phone. All you need to do is in your map application, type in the location that you wish to go. At the top of the screen, you can choose your mode of transportation- whether it be by car, by foot, or by bus. If you choose bus, it will direct you to the bus stop, and let you know which bus number to get on. Just make sure to get off at the right stop!
By the time we made it to Chinatown, it was getting dark, and the streets were coming alive! We really enjoyed looking in the windows of all the shops, and taking in all the sights, sounds, and smells of the streets.
Looking at our phones to check the time, we realized we needed to start making our way car. We were directed this time to a train station, or in Chicago what is called "the L". We took the train to the Groveland stop where we then hopped on another bus that would take us back to our vehicle. By the time we made it back, it was 10:30 pm. We just made it.
The kids were tuckered out and fell asleep before we even made it back to the hotel. Having walked over 15 miles in the day, us adults were tired too! Whatever you do, live life to the limits. Follow us to see what happened on day two of our trip!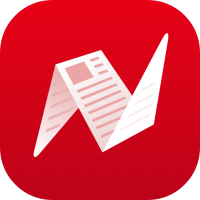 This is original content from NewsBreak's Creator Program. Join today to publish and share your own content.