Have you heard of the Devil's Tree in Port St Lucie Florida? It is in an unassuming park on the C-24 canal in a residential neighborhood and by all means, a pleasant place to launch a boat, walk along the canal, play in the playground, or visit the scene of a true-crime story.
Back in the '70s there were neither cell phones nor Uber and hitchhiking was more common than it should be. Perhaps the thought of taking a friend made girls feel safer flagging down a ride in the Treasure Coast but it cost as many as 30 women and girls(or more) their lives. What they did not know was that an officer for Martin County, Gerard John Schaefer Jr, was an active serial killer. His M/O was luring hitchhiking girls whom he would take to the woods, tie to trees then torture and kill. He might never have been caught had he not gotten a call on his police radio while he had two young girls tied to a tree on July 21, 1972. His confidence allowed the girls to both escape the bonds and identify him to the police. When he returned to the site of his would-be victims and found them gone, he called the station and claimed he was trying to teach them a lesson to prevent them doing such a dangerous activity in the future. His boss took his badge, fired him immediately, and took him into custody for false imprisonment and assault.
Sadly, when he made bail, only two months later he kidnapped, tortured, and murdered 2 young girls aged 16, and 17 and buried their bodies in Oak Hammock Park in Port St Lucie, Fl. 6 months after they disappeared the young girls' bodies were found. They had disappeared when hitchhiking and they had been found to have been tied to a tree before death. The similarities lead to the police searching Schaefer's home.
In his room, they found journals full of writings suggesting his violent actions along with personal possessions from 8 missing women and girls. Some they hadn't connected to him as of that point.
Schaefer was charged with the murders of both girls found and given two life sentences. He is linked to many, many more disappearances.
The devil's tree is a short hike from the parking lot of Oak Hammock Park. You walk with the canal bank on your right for just a short time until a smaller canal appears on your right. Turning left you follow between the canal and woods until you see an opening into the forest. Heading in your will follow the path for a while until you come upon an open space with two benches. Here you have found your tree.
There have been reports of occult activity, floating orbs, of Satanists doing rituals. Some say the tree cannot be taken down with chainsaws or fire. We say, don't try. It's illegal and dangerous and forest fires are the least effective exorcism. We have been here many times and have found the most frightening thing to be mosquitoes. Yes, mosquitoes. We are in Florida after all. You will need to bring deet or amass clouds of the flying bugs out for blood. In the rainy season, it can also be quite muddy. Do not wear shoes you don't want covered in mud. The most alarming visit we saw and smelled the woods full of turkey vultures AND mosquitoes and it was pretty terrifying. Being chased out of the woods by mosquitoes can be the exercise you didn't know you needed. That has happened to us at least twice. Running and all.
Because of the dense overgrowth, it can be considerably darker inside these woods and spooky for that reason. Ultimately it is the site of a very tragic event more than anything supernatural. Nothing can take back the lives of those women and girls stolen by a very terrible man. I hope this both allows you to understand the history of this place and allow you to visit if you wish. Happy hauntings!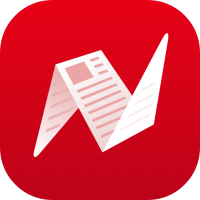 This is original content from NewsBreak's Creator Program. Join today to publish and share your own content.