The quaint, quiet little town nestled in the middle of the Sonoran desert can only be described as one thing; a "desert oasis." Palm Springs exhumes luxury, calm, relaxing vibes from the moment you arrive. This diamond in the desert is the perfect weekend getaway from the hustle and bustle of life in general.
It's a place known for its hot springs, golf courses, and resort spas. Several Hollywood stars also made it their getaway place many years ago. They actually built homes in a particular area east of Palm Canyon Drive, calling it "The Movie Colony," according to Wikipedia.
The Palm Springs area has been the filming location for numerous films and TV shows but this is not the reason of why we are drawn here to visit often. It's a fabulous destination for a weekend getaway or simply a perfect one day road trip. I want to share with you some of my experiences of the fun and adventures I had here in this desert wonderland.
Activities
It is so quiet out here that you might hear the footsteps of a lizard. Whether you're a local or visitor, the tranquility will leave you with an unbelievable calm that you won't want to go back to your normal life. Some of the hiking trails in the Palm Springs can be highly trafficked, but other trails will be only you and the boulders.
Hiking Art Smith Trail
I love treks that offer a variety of conditions and scenery. This hiking trail is rated as difficult and the complete distance is 12.2 miles and is 2641 feet high. It is however, a gradual climb the first couple miles with mostly easy trail paths. We found ourselves hiking 2 miles the day we explored this trail and enjoyed the quiet, serene landscape, and the 360 scenic views overlooking Palm Springs area.
Art Smith trail is located in the Santa Rosa and San Jacinto Mountains. You can enjoy a short trail nearby the visitor center and gather information about the area. It is located directly across highway 74, and is at the Santa Rosa and San Jacinto Mountains National Monument Visitor Center.
Explore Tahquitz Canyon Trail
You can enjoy this lovely short and very interestingly scenic route on any day of the week. The hiking trail leads you down to a beautiful 60 foot waterfall! Yes, I said waterfall! It's a pretty popular hiking trek and there is a fee to enter this land. The property is owned by the Agua Caliente Band of Cahuilla Indians and is full of rock art, ancient water flowing irrigation systems, native flora and wildlife.
Golf at Shadow Ridge Golf Club
Enjoy this exquisite golf paradise in Palm Desert, California. The Shadow Ridge Golf Club formerly was associated with former PGA Golf Pro Nick Faldo, and is the home of Marriott Villas and Resort Club. We've spent time using the golf practice facility and enjoyed the entire afternoon hitting balls and chipping for a fee of about $20 for the day. This fee may have increased in recent years. They also offer villas as I believe they are available as time shares.
Golf at PGA West
The other beautiful golf course near Palm Springs is PGA West by Greg Norman. The course is located just a short distance away from La Quinta Resort and Spa.
Luxurious Desert Relaxation
Relax at La Quinta Resort and Spa
After a day of hiking and golfing, you will find time at La Qinta Resort and Spa to be well spent. From a rejuvenating massage to lounging in the pool, this is how you maximize relaxation! Who doesn't love to feel renewed, relaxed, and rejuvenated after a day at the spa!
The beautiful grounds at La Quinta Spa are just as enticing as the services! You will find yourself in a daze even before your treatment time. This is what the relaxing patio and lounge area will do to you. Not to mention a refreshing dip in the pool. Then you can slip into the Jacuzzi spa to unwind and finish off your day.
Desert Art and Culture
Journey through Art Galleries in Nature:
There is nothing that fits together more than art and nature. In fact, some landscapes, mountains, and coastal cliffs are arts of nature. Which is why I truly enjoyed strolling through Faye Sarkowsky Sculpture Garden in Palm Desert.
This beautiful garden is full of scenic colorful settings together with sculpture art displays. Follow the easy colorful pathway that leads to areas where you can take a seat and relish the moment and enjoy the environment around you. This is a perfect place to appreciate interesting culture, art and history.
Dining:
This Mexican restaurant is off the charts, bar none! I highly recommend Maracas in Palm Springs and another located in Rancho Mirage, California. Although I am not a travel food expert, Maracas offers amazingly delicious entrees as well as drinks, free chips and salsa, and a very friendly atmosphere. The dishes melt in your mouth and consist of fresh and high grade ingredients. This is where we dine every time we visit the Palm Springs area.
Travel Tip: If you have another open day for adventure while visiting the Palm Springs area, you might make a road trip over to Joshua Tree National Park. There is endless nature and geological history to explore out here. The distance is approximately one hour drive from the Palm Springs metro. Take time to see Skull Rock, Ryan Ranch ruins and Ryan Mountain, cactus gardens, and so much more!
Enjoy this next trending adventure story here: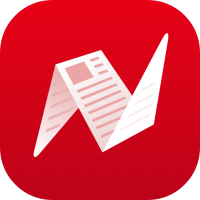 This is original content from NewsBreak's Creator Program. Join today to publish and share your own content.