The rusty color shaded leaves fluttering in the wind, birds singing as they fly above, the smell of eucalyptus in the air, and the crunching of the leaves below your feet, is what the hiking experience in the western U.S. is like. Going on hiking adventures is one of my favorite activities to do. And one of the most peaceful and beautiful places to hike is in the state of California.
Having visited and explored much of California over more than 25 years of residing here, I share with you some of the most diverse, unique, and spectacular hiking trails in the San Diego area. Some of the trails that offer waterfalls may be dry during certain times of the year. These trails usually have more water flowing in the falls during the winter and springtime. No matter what time of year however, the climate in southern California is perfect for all types of outdoor adventures. Enjoy the incredible adventures on these trails.
Los Penasquitos Canyon Preserve is quite an interesting hiking area. At first it gives the perception that may not impress you, but as you proceed on the changing pathways from dirt and mud to gravel then incline boulder climbing, you'll think again. Reaching the small waterfalls is the point where you will turn around to return. The small waterfall area is surrounded by large earthed boulders. Along the trail in this preserve, there is a burial spot for a Prince; John Joseph Eichar. Although several folks lived in this canyon at one time, he is the only known person to have been buried and lived here in the canyon. Distance is 6.8 miles round trip, mostly flat route.
Annie's Canyon although a very short hike, has some unique steep slot canyons. They are so narrow, you must go through them only one way because there is not room to pass others in the slots. There is an area where a steel ladder is installed and you'll need to pull yourself up. Once at the top, enjoy the pretty views of the lagoon as well as Interstate 15. Distance is 2.2 miles and heavily trafficked.
Potato Chip Rock hike via Mt. Woodson will get your cardio working. This trail has a couple different starting points, one is longer and the other is shorter but steeper. A popular spot on the trail is at a thin shaped rock layer that looks like a potato chip. Distance at highway 67 trail head is 4.1 miles; the other trail head at Lake Poway is 7.3 miles round trip.
Iron Mountain can be enjoyed both during the day hours as well as the night. We enjoyed a moonlight hike one evening as we pranced our way up the trail with some help by the light of the moon. Iron Mountain is not too far from Potato Chip Rock trail and has some elevation climbs as well as a few switchbacks. You will enjoy lovely views from the top as the distance on this trail is approximately 5.2 miles and 1102 elevation gain.
Three Sisters Falls Trail as you might guess does have a triple waterfall at the end of the trail. If you are looking for some fun adventure, then adventure you will find here. The trail is located in the eastern area of San Diego County, in the Cleveland National Forest in California, Pine Valley. You will trek down to the area where the falls are on the while scrambling over a few large boulders to reach the falls. The drive out here is about 2 hours from San Diego and be prepared to drive on a very bumpy dirt road towards to trail head. *TIP: The best vehicle to bring out here is probably a truck or jeep, something that is a little higher. There are portable potties but no other facilities. Please make sure to bring plenty of water, sunglasses, and sunscreen. Distance of this trail is approximately 4.2 miles round trip.
Bernardo Mountain Summit Trail makes for great nature settings, defined trail paths, and a picnic area to enjoy lunch. On this trail you must always be listening and watching for bikers. When you reach the summit, you will enjoy pretty views of Lake Hodges and beyond. Be aware there are some residential homes along some parts of the trail. The distance here is 7.2 miles round trip.
I have lived in some of the most beautiful cities and states across the U.S. My road trips have covered most of California and the southwest regions all the way to the east coast in Florida as well. Thanks to all of you who follow along with us as I hope to provide some unique insight and perspective about not only hiking trails but other outdoor adventures and travel in different areas of the country as well.
Read these trending adventure stories next:
4 Great Local Hiking Trails In San Diego CA
Hiking Guide To Ryan Mountain|Joshua Tree National Park CA
Experience these videos full of exploration and adventure!
Balconies Cave at Pinnacles National Park CA
Exploring slot canyon trail at Anza Borrego Desert State Park CA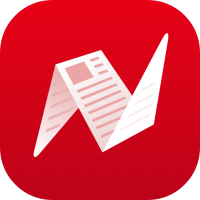 This is original content from NewsBreak's Creator Program. Join today to publish and share your own content.