Known as the shark tooth capital of the world, Venice, Florida is the hot spot place to find them! The Gulf Coast of Florida is one of the most spectacular areas throughout the state! With over 35 miles of beaches in Sarasota County, this makes for the perfect destination for shelling and shark tooth hunting for visitors and locals alike. This activity is a joy to take part in and anyone of any age can enjoy having fun with this beach treasure hunting adventure!
On your way to the beach for some shelling and shark tooth hunting, take a trip back in time when you browse the streets of downtown Venice! This historic downtown city goes back to the 1920s as you will enjoy the old Florida charm with its tree lined streets and hanging Spanish moss. Soak in the mood with its quaint boutiques, restaurants, and vibrant feel while you shop and dine! Be sure to wander to the less crowded area of the east side of Venice Avenue for a little more quiet exploration.
About Caspersen Beach
Before we dive into how to hunt for shark teeth and search for shells, let's get familiar with the western coastal area of Florida. Caspersen Beach in Venice is probably one of the best places to find the shark teeth. Its untouched natural beauty and small crowds do make it a great place to enjoy a day at the beach here. As well as no buildings, condos, or other large structures nearby. Additionally, you will see the outcrops of rocks scattered along certain areas of the beach front complimenting the beautiful emerald green waters.
Insider Tip: The sand is not as smooth and soft as other gulf coast area beaches nearby, and take caution as it is very hot to the feet. So when visiting this beach, make sure to wear flip flops, sandals, or wet shoes to protect your feet.
Fossil Shark Teeth
Similar to much of the land in the United States, Florida was once completely underwater about 10 million years ago. The sharks were abundant in this area during this time. The reason why the teeth are in large amounts here is that over time, the water receded and the sharks died. Their skeletons disintegrated and the teeth fossilized and now remain in the bottom of these waters. It is known that this coastal area in Venice sits on top of a fossil layer that is 18-35 feet deep! You can find these fossils along the shoreline as a result of rough waves, waters and storms sweeping and moving these ancient sea remnants to the shore.
Shark Tooth Hunting Tools
There may or may not be a trick to finding these pre-historic shark teeth. But in my research and experience, the further you go out into the water, is where you may find more of the larger teeth. The treasure hunt techniques are endless as you can beach comb along the shoreline or purchase a shark tooth sifter shovel and go to town! Another idea is to make your own contraption for scooping and sifting! Many folks get creative with this tool!
We picked up a couple of plastic strainers from the Dollar store and use it to dive down and gather a targeted area of sea debris. Masks are also some of the tools we use for our sea treasure excursions. The numerous shells you can find here is endless as well. The colors, shapes, and types of treasures consist of a wide variety. We recently found a shell from what we believe is a Red Dotted Coral Crab and the pattern on the shell is beautiful!
Insider Tip: The best time to look for the shark teeth is in the morning.You will find many more teeth during this time of the day versus later.
Some of the interesting facts about shark teeth:
Sharks can produce up to 20,000 plus teeth in their lifetime.
Sharks have 5-15 rows of teeth per jaw.
The teeth of a shark are connected differently and can fall out frequently.
The shape of shark teeth depends upon their diet.
Shark teeth are different than humans as they are less durable.
The Megalodon teeth are the most valuable and can be up to 7 plus inches in size; the largest of any shark's teeth.
Read this fun Florida adventure next!
Directions To Venice, Florida
Heading south from Sarasota, Florida from I-75 take exit 200 and FL-681 South towards Venice/ Osprey. Keep left at the fork and follow signs for US-41 S/Venice/Gulf Beaches and merge onto US-41 S/N Tamiami Trail. Continue on US 41 and look to turn right after Wells Fargo Bank on the right. Then turn left onto Sorrento Street. Look for Harbor Dr. and turn left. Meanwhile enjoy a stroll through Venice downtown as you find your way to the beach as well. Nearby towns include Nokomis Beach and North Port, Florida.
If you ever wish to feel young again or just simply get away from the noise and busy feel of the day, then go to the beach. The act of searching or doing a scavenger hunt-like activity takes you away and puts your focus on something fun and exciting! The shells and shark teeth that we found are always a treat to look at. I plan to create crafts and jewelry with these sea treasure finds! It's definitely an escape!
Check out this trending story next: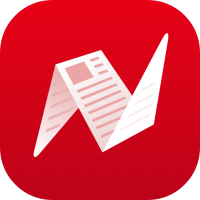 This is original content from NewsBreak's Creator Program. Join today to publish and share your own content.