A large white canvas draped over stacks of storage boxes on one side. On the other side, open shelving lined the wall next to a Tesla home battery. In the back, a small backdrop with the Sundance Saloon logo framed the shot. Ingu Yun, standing in the middle of his garage wearing a headset, nervously welcomed to the first Sundance Saloon Online Live event an invisible audience whose presence was only evident by their chat messages on YouTube.
The conditions were not ideal: the concrete floor was bare, the space was small and, worse, a deadly virus was in the air. The event was a virtual country western line dance class. The goal to continue to build community through the Covid-19 pandemic.
"Technologically this is really tough," were Yun's opening remarks during the first video broadcast on March 22, 2020. "It was nerve-racking," Yun said recalling that first broadcast during an outdoor interview at La Boulangerie de San Francisco in Noe Valley, on a very windy afternoon in June of this year. "The technical aspect was all new to me," Yun said referring to the production requirements for an online live dance class. "We spent a lot of time that week trouble shooting and getting things done."
Born Out of Passion For Country Western Dancing
But tough has never gotten in the way of getting things done for Yun when it comes to Sundance Saloon, an LGBT country western dance club in San Francisco. He and a small group of friends started Sundance in 1998 with the support of Audrey Joseph, a well-known San Francisco club promoter of famed Club Universe and Pleasuredome Sunday Tea Dance. She offered Yun and friends to host Sundance on Sunday nights in the back room of her club space which used to be located across the street from where the San Francisco Giant's Oracle Park is now.
"Sundance was born out of a need to have an alternative place to dance, which is a passion of mine," Yun said, "after I personally was ejected by the owner" of the Rawhide II, the country western dance club at the time in SOMA. "There were things about the bar owner that drove a lot of people away," Yun said. "I'm not a drinker, and that put me on his 'problem list'."
"We didn't want to run a business; we just wanted to dance." Ingu Yun
A year later, Joseph decided not to continue managing Sundance and suggested Yun and his friends do it on their own. "Our first immediate response was 'no'," Yun said. "We didn't want to run a business; we just wanted to dance." A few weeks later, Yun came up with the idea of launching a non-profit organization, Sundance Association for Country-Western Dancing, so "that the community would run the club." Yun is president of the association's five-member board of directors.
In 2002, Joseph lost her lease to the club space on King Street due to the redevelopment around the future ball park. Sundance then moved to their present location on 550 Barneveld Avenue in Bayshore where they had to outfit the space for country western dancing from the dance floor on up. It was done with the help of "an army of volunteers". "The focus has always been in getting things done," Yun said.
Dancing Nomads
Sundance is now planning its post-pandemic grand reopening for Sunday August 8. As excitment builds among its members, Yun reflected on the many troubles and tribulations he and his fellow dancers endured to keep on dancing through the pandemic.
When Covid-19 hit San Francisco in March 2020, it affected people's health and well-being and shot down all social activities in in the city, including Sundance's Thursday and Sunday dance nights. Yun was very concerned but quickly shifted in to action "to maintain this great community that we have worked so hard to build for more than 20 years." Ideas on how to achieve that goal "presented themselves bit by bit," Yun said.
The series of live online dance classes from his garage was the first of several initiatives with which Yun and the other board directors came up to achieve their goal of keeping their community connected and engaged. Yun not only taught dances from his garage—later on others would teach from an almost empty club stage—but also learned to produce videos from user generated content that people would record of themselves dancing the dances they had learned. These YouTube broadcasts went on until July 4th. The series archives can be accessed here.
Yun and his fellow volunteers also became dancing nomads, hosting Sundance in the Park, in-person dance classes in different outdoor spots around the city. "Early in the pandemic, I was going out for long walks all over the city, up to 10 miles," Yun said. "I got to see a lot of the city and scope up possible places where we could dance outdoors."
Without really knowing if they were allowed, they started gathering for line dance classes on Thursday evenings in the plaza in front of the California Academy of Sciences in Golden Gate Park. "The security guards never complained," Yun said, "and sometimes even offered tips on how to do a better set up." But one day, a particular security guard objected to their unpermitted dance operation. "So we lost that space after that," Yun said. They found another space nearby in the Music Concourse.
Then in September, through the San Francisco Recreation and Parks Department, Yun was able to secure a permit to use the stage at Stern Grove, a natural amphitheater surrounded by giant eucalyptus, redwood, and fir trees in the Sunset District. That was the good news. The bad news is that the Parks Department "found out about Sundance's unpermitted use of the Music Concourse and they nixed that," Yun said.
In November, the Parks Department offered them an alternative space: Union Square in downtown. "It wasn't actually the most comfortable spot because there were a lot of people walking through your dance space," Yun said. "But in December it was beautiful, all decked out with lights for the holidays."
Then in January Yun set his eyes on the plaza of the new James R. Herman Cruise Terminal at Pier 27 which is managed by the Port of San Francisco. After going through a "huge application process, we started dancing there in February," Yun said. They'll be there on Thursdays from 6:30 p.m. to 8:30 p.m. until the end of July. Free registration opens every Friday for the following Thursday. Click here for more details.
"Everyone there is an equal. Everyone's just asking everyone else to dance," Ingu Yun
"There were a lot of silver linings to the pandemic," Yun said. "One is being in all these gorgeous outdoor spaces. Another is that we realized that we can't take things for granted—to have a place like Sundance Saloon is extremely valuable." Asked about what changes if any they're making to have Sundance become a more inclusive space, Yun said, "As we plan for reopening, we want to reconstruct what we had—we've always emphasized who you're has no bearing on how you're treated at Sundance Saloon."
Aside from line and partner dancing—which includes two-step, waltz, West Coast swing, East Coast swing—the roster of activities and entertainment for Sundance's grand reopening is yet to be finalized. But Yun promises "it's going to be big."
Click here for the latest health guidelines and programming details for their grand reopening on Sunday, August 8.
Click here for information on their membership and sponsorship opportunities.
Click here for information on how to donate to their Covid-19 Relief Fund.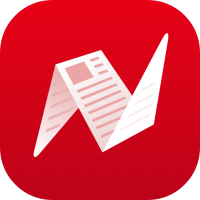 This is original content from NewsBreak's Creator Program. Join today to publish and share your own content.