Budget-Friendly foods you should buy.
Photo by Maria Lin Kim on Unsplash
Trader Joe's is one of my all-time favorite grocery stores to shop at. They have reasonable prices, and they always have an assortment of new treats and goodies to try. I have always shopped at Trader Joe's because it's a great environment to be at, and the people are super friendly. Trader Joe's is also a national chain grocery store, so it's extrmeley popular. It's open on Monday-Friday from 8am-9pm.
When grocery shopping, it can be easy to spend an insane amount of money. If you don't have a shopping list, you may end up either overspending or buying more food than you need. I've made this mistake in the past, which is why I now prioritize making a list of the foods that I need. This helps me save money and waste less food.
Let's talk about some of my favorite vegan essentials from Trader Joe's that are budget-friendly.
1. Dill Pickle Hummus
If you love hummus, then you definitely have to try this dill pickle hummus from Trader Joe's. It has a really unique flavor and I personally prefer it over original hummus. It's also only $1.99, so it's incredibly cheap. Enjoy it with pita bread or carrots.
2. Whole Wheat Pita Bread
For me, hummus and pita bread go hand-in-hand. I absolutely love pita bread with hummus, and if you've never tried this concoction, I highly recommend you do so. You won't be dissapointed. You can also enjoy pita bread with vegetables, lettuce, and turn it into a sandwich/wrap. Like the hummus, it's only $1.99.
3. Cruciferous Crunch
Cruciferous crunch is a salad mixture and is great for anyone who enjoys salads. I like to use this mixture to make nourish bowls, where I'll add sweet potato, hummus, veggies, and salsa. It's a really great base to use and is super tasty too. It costs $2.49.
Final Thoughts
Trader Joe's is one of the best grocery stores to go to. They sell fresh food, and they always have new and exciting foods to try out. It's one of the best places to shop at, and they have affordable prices too. People of all ages can enjoy shopping here.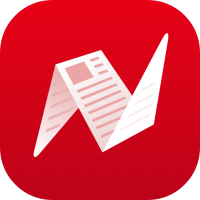 This is original content from NewsBreak's Creator Program. Join today to publish and share your own content.