Joyce McKinney was a popular small-town beauty queen with a 168 IQ — according to her. The North Carolina native graduated early, obtained a Bachelor's Degree, and was crowned Miss Wyoming-World all before the age of 24. Joyce had beauty and brains but the only thing she wanted was the one thing she couldn't have: Kirk Anderson.
In 1973, Joyce converted to Mormonism and moved to Utah. Two years later, she met Kirk, a follower of the LDS faith. Joyce was infatuated with the 19-year-old the moment she laid her eyes on him. A steamy love affair ensued and while Joyce was over the moon, Kirk was riddled with guilt and shame. He confessed his sins to the church and was ordered to end the relationship.
Joyce didn't take the break up well; she stalked Kirk, ran him off the road, and even slashed his tires. Fed up, he took off on a two-year religious mission.
Distraught, Joyce spent all of her savings on a private investigator to find Kirk's whereabouts. 18 months later, she discovered he was working for a church in Ewell, a village in England. Joyce and her 24-year-old friend, Keith Mays, got on the next flight out.
On September 14, 1977, Keith posed as a potential convert and approached Kirk in front of the church. Using a replica handgun, he forced Kirk into the backseat of their rented car and placed a chloroform-soaked handkerchief over his face.
The next time Kirk opened his eyes he was in a secluded cottage, chained to a bed with blue silk sheets. Joyce appeared wearing a negligée and greeted him with his favourite meal: fried chicken and mashed potatoes with a scrumptious side of chocolate cake.
Three days later, Kirk escaped and went to the police, claiming the former beauty queen had kidnapped and raped him, "I was manacled to the bed. She grabbed the top of my pyjamas and tore them from my body until I was naked."
Joyce and her partner-in-crime were arrested.
Joyce insisted the sex was consensual. She claimed Kirk had been brainwashed by the church, that sex was the only way to deprogram him, and that he loved every minute of it, "He was grinning like a monkey…I don't have to beg for boys' services. I am a 38–24–36, so I don't beg. I am Miss Wyoming."
Joyce and Keith were charged with false imprisonment and possessing an imitation firearm. No rape charges were filed because 'rape committed against a man' didn't exist in England at the time; no one believed that a 112lb woman could have committed such an act against a 6'5" 245lb man and if she had, no one believed it to be a bad thing.
The entire allegation became somewhat of a joke and Joyce became an instant celebrity sensation dubbed, "Madam Mayhem." Of course, Joyce soaked the attention up and sold her story to a British tabloid for £40,000.
Joyce and Keith were released on bail three months later. Disguised as nuns, they fled to Atlanta, Georgia before the trial could begin. In the end, British authorities decided not to extradite the pair, and all charges were dropped.
Several years went by and Joyce held on to hope that the two would eventually reunite. In 1984, she was arrested for stalking Kirk at the Salt Lake City Airport where he worked. In the trunk of Joyce's car, the police found a journal full of Kirk's day-to-day activities, rope, and a pair of handcuffs.
"I loved Kirk so much. If he had asked I would have skied down Everest in the nude with a carnation up my nose." — Joyce McKinney
Keith passed away in 2004. Kirk married, had children, and stayed out of the public eye. Joyce found herself broke and living out of her car. In 2019, the 68-year-old was arrested for a hit and run; 91-year-old Holocaust survivor Gennady Bolotsky was killed while walking his dog. Joyce was charged with vehicular manslaughter but was found not competent to stand trial and was sent to the Metropolitan State Hospital for the mentally ill. She never married. To Joyce, her affair with Kirk was already, "the greatest love story ever told."
Sources: Beauty queen kidnapped Mormon ex-lover and kept him handcuffed as kinky sex slave in remote cottage — Daily Record, Kemmerer Gazette | Antics with Miss Wyoming-World, The Bizarre Life Of "Manacled Mormon" Mastermind Joyce McKinney (ranker.com), Joyce McKinney and the battle of the tabloids | Documentary films | The Guardian, Manacled Mormon case — Wikipedia, Joyce McKinney: 'Madam Mayhem' still loves Mormon missionary she kidnapped | Daily Mail Onlin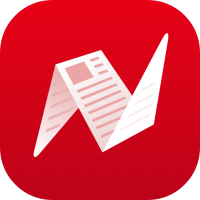 This is original content from NewsBreak's Creator Program. Join today to publish and share your own content.