Taylor lived in Armstrong, British Columbia, a small town just five hours from Vancouver, with her mom Marie, and twin sister, Kirstie. The 18-year-old was an old soul who enjoyed listening to jazz, and a gamer who spent her free time playing World of Warcraft with friends. Every October, Taylor looked forward to Halloween. It was her favourite day of the year and tragically, it's also the day she lost her life.
This is the story of Taylor Van Diest on the 10-year anniversary of her murder.
"Being Creeped."
On October 31, 2011, Taylor decided to go trick-or-treating with her friends "one last time." Dressed as a zombie, she left her home at 5:50 pm to meet up with her boyfriend Colton and their friends Clay and Zoe. 10 minutes into her walk, Taylor sent Colton the last text message she would ever write:
"Being creeped."
Taylor never showed up. When Colton picked up his phone to give her a call, he saw the text and immediately knew that something terrible had happened. The three drove around calling Taylor's name, but there was no sight of her.
At 7:30 pm, Kirstie called Clay and told him that two teenagers had found her sister's phone at the nearby railroad tracks. Together, they all raced over to the railway and began searching for Taylor. At 8:45 pm, they finally found her face down in a ditch 10 feet from the tracks, clinging to life.
Taylor's injuries were so severe, the attending ER doctor thought she had been hit by a train. Sadly, there was nothing he could do and she passed away early the next morning.
An autopsy showed that Taylor had been beaten and strangled. Two of her fingers had been broken as she fought for her life.
There were no immediate suspects and the terrified town of less than 5,000 looked nervously at their neighbours, knowing that at any given moment, they could be staring straight into the eyes of a deranged killer.
Cherryville takes down a killer
The killer may have taken Taylor's life, but she took his DNA; skin and blood were found underneath her fingernails. Clippings were sent in for forensic testing and although there wasn't a match in the known offender database, the DNA did match an unsolved 2005 sexual assault in Kelowna. The victim was bound and raped at knife-point while working as an escort.
Using the woman's description, the police released a sketch of Taylor's killer. Suddenly, tips came pouring in from the nearby town of Cherryville. From a population of only 614 at the time, 30 residents reported that the sketch resembled 25-year-old Matthew Foerster.
When the police went to speak with Matthew at his apartment, he was gone and so were all of his possessions. With Matthew nowhere to be found, they turned to his father Stephen, who had a lengthy criminal record and was once charged with escaping custody. Fearing Stephen may have used his expertise to help his son flee, investigators tapped his phone.
Their suspicions were confirmed. For five long months, Stephen helped his son evade capture, knowing that he was a cold-blooded killer. He purchased a driver's license, a bank card, and a Social Insurance Number from his nephew's friend, Lee Shawcross for $500, giving his son a new identity.
"Adding salt to the wound."
On April 4, 2012, Matthew was arrested in Collingwood, Ontario, where he was working for a glass factory as Mr. Shawcross.
"Adding salt to the wound."
On April 4, 2012, Matthew was arrested in Collingwood, Ontario, where he was working for a glass factory as Mr. Shawcross.
Not only did Matthew's DNA match evidence found underneath Taylor's fingernails and from the 2005 sexual assault, but he was also unmasked as the assailant of a third attack. In 2004, he broke into his Cherryville neighbour's home and attacked 19-year-old Kaili Paul as she slept. Since Matthew wore a mask at the time, Kaili had no idea that her attacker lived just next door.
Matthew was charged with first-degree murder, assault causing bodily harm, and sexual assault. He admitted travelling to Armstrong specifically in search of a woman to rape. He spotted Taylor and pushed her to the ground. When she fought back, he hit her over the head with a metal flashlight several times and choked her with a shoelace. Matthew then drove to Vernon where he threw the murder weapons into a dumpster.
Matthew was convicted of first-degree murder. He was sentenced to life in prison with no parole for 25 years, but the nightmare didn't end there. He filed an appeal and was awarded a new trial. This time, Matthew pleaded guilty to the lesser charge of second-degree murder and was sentenced to life in prison with no parole for 17 years, and a combined 12 years for the other two cases to be served concurrently. He will be eligible for parole in 2029.
Stephen Foerster was charged with accessory to murder and obstruction of justice. He was sentenced to just three years in prison, and a $100 fine.
Many were devastated that a man who committed two violent assaults and mercilessly took a life could be walking free before the age of 45. It was a disappointing outcome that Marie Van Diest referred to as, "adding salt to the wound."
Taylor Jade Van Diest Memorial Trail
"You take back your power from someone who took it from you. You say no more, and you stand up against what is dark." — Taylor's aunt, Anne Mihalcheon
In 2013, Marie and Kirstie unveiled the Taylor Jade Van Diest Memorial Trail on the path where she took her last steps. Generous volunteers from the community transformed the hard uneven gravel to a paved walkway with a safety fence and replaced shrubs with beautiful plants. The project not only made the trail feel safer, but it also helped Taylor's loved ones heal from a tragedy that no family should ever be forced to face.
Sources: Taylor Van Diest memorial trail officially open | iNFOnews | Thompson-Okanagan's News Source (infotel.ca), WATCH: Convicted Okanagan killer admits to assaulting two other women | Globalnews.ca, Foerster Sr. gets three years for enabling murderer's escape | News | kelownadailycourier.ca, UPDATED: Court recommends life, 17 years no parole, for Foerster in Van Diest murder — Trail Daily Times (trailtimes.ca), 070 — The Murder of Taylor Van Diest (BC) — Dark Poutine — True Crime & Dark History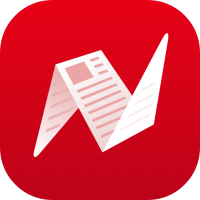 This is original content from NewsBreak's Creator Program. Join today to publish and share your own content.