In high school, Annie Le was voted, "most likely to be the next Einstein." She graduated as class valedictorian and went on to attend the University of Rochester in New York where she met the love of her life, Jonathan Widawsky. The couple planned to say "I do" on September 13, 2009, followed by a lavish honeymoon in Greece. Tragically, Annie never got a chance to wear the beaded veil she had excitedly sewed by hand. Instead of a wedding, her loved ones attended a funeral.
Annie vanished 5 days before her wedding
After earning an undergraduate degree in Cell and Developmental Biology, Annie moved to New Haven, Connecticut to study Pharmacology at the prestigious Yale School of Medicine, researching treatments for various kinds of cancer, diabetes, and muscular dystrophy.
Jonathan stayed behind in New York to study Physics at Columbia University, and Annie planned to fly home for the wedding just days before she vanished.
On the morning of September 8, 2009, 24-year-old Annie Le took the Yale shuttle bus to the research lab on 10 Amistad Street. When she failed to return home by 9 pm, her roommate called the police and reported her missing.
Annie's purse and phone were in her office, but she was nowhere to be found. The police theorized that perhaps the doctoral student, who was set to walk down the aisle in 5 days, simply got cold feet and took off. But, after combing through 70 hours of surveillance footage, it was clear that wasn't the case.
Surveillance footage showed that Annie entered the research lab at 10 am and was still inside the building when she was reported missing, 12 hours later.
She never left.
A Wedding Turned Funeral
On what would have been Annie's wedding day, investigators smelled a foul odor coming from the basement of the research lab. Using cadaver dogs, they followed the stench to an 8-inch hole inside a wall cavity where they found Annie's nude body. She had been beaten and strangled.
Underneath Annie's body was a bloodied sock and a green-inked pen. Hidden in the ceiling, investigators found the matching sock, a lab coat, and a pair of work boots missing a shoelace. All were doused in blood, and on the bottom of one of the work boots was a label that read, "Ray C."
Raymond Clark III
Since a Yale identification card was required to gain entry into the research lab, every employee and student who accessed the building the day Annie disappeared was questioned.
One of the employees was Raymond Clark III, a 24-year-old animal lab technician responsible for sterilizing lab equipment and disinfecting mice cages used for experiments and research. Ray worked in the lab alongside his fiancée, Jennifer Hromadka.
Ray was the only person to use his Yale ID card to access the basement of the research lab on September 8, and he had once sent Annie a nasty email, scolding her for leaving behind dirty mice cages. She apologized and assured Ray it wouldn't happen again, but was he already angered to the point of no return? Could a dirty cage really be the catalyst for cold-blooded murder?
Apparently, it could.
The evidence showed that on the day Annie disappeared, Ray sent her a text asking her to meet with him to discuss the cleanliness of the mice cages. His DNA matched sperm found at the crime scene and on the pen and sock found underneath Annie's body.
44 Years
Following Ray's arrest on September 17, several lab workers came forward to report that he was an aggressive "control freak" who treated the research lab as his own personal property and often became enraged with students and lab workers over cleanliness. Others claimed that Ray was even possessive of his own fiancée and barred her from speaking to others in his presence.
Ray's high school girlfriend, Jessica Del Rocco, had a similar experience. She claimed he was physically abusive, would fly off the handle at a moment's notice, and stalked her after their break-up in until she got the police involved.
Annie's mother, Vivian Le, filed a lawsuit against Yale University. They denied culpability, citing there was no way to predict that Ray was capable of committing such a violent act. The suit was settled out of court and the research lab eventually re-opened with heightened security, enhanced background checks, and an updated policy on workplace violence.
Ray pleaded guilty to murder and entered an Alford Plea for the charge of attempted sexual assault. He was sentenced to 44 years and is currently imprisoned at the Cheshire Correctional Institution with a projected release date of September 16, 2053, at which time he will be 70-years-old.
Although Ray apologized to Annie's loved ones, he has never provided an explanation as to why he committed such a heinous and violent act.
"I am truly sorry I took Annie away from her friends, her family, and most of all, her fiancé. I really never wanted to harm anyone or cause emotional pain to anyone. All I wanted was to be a good son, a good brother and a good fiancé. Annie was and will always be a wonderful person, by far a better person than I will ever be in my life." — Raymond Clark III at his sentencing hearing
Annie's funeral was live-streamed with 600 in-person attendees. Jonathan Widawsky attended wearing his wedding ring.
Although her daughter's wedding never took place, Vivian referred to Jonathan as her son, and tearfully vowed to love him as her own, always.
Sources: The murder of Annie Le, the woman killed days before her wedding. (mamamia.com.au), Murder of Annie Le — Wikipedia, Raymond Clark III pleads guilty in murder and attempted sexual assault of Yale grad student Annie Le, will serve 44 years (video, documents) (nhregister.com), Raymond Clark | Murderpedia, the encyclopedia of murderers, Annie Le Murder: Why She Was Killed Days Before Wedding | Crime News (oxygen.com), Annie Le's Death is "Like a Knife Searing Through My Soul," Says Mother — CBS News, Coworkers: Yale suspect a 'control freak' (nbcnews.com), Yale settles lawsuit over slain Northern California grad student — East Bay Times, Raymond Clark's Ex Girlfriend Says Man Accused of Killing Annie Le Had Anger Issues — ABC News (go.com)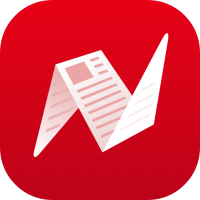 This is original content from NewsBreak's Creator Program. Join today to publish and share your own content.