As a teenager, Wanda Holloway dreamed of being the girl with the most popular boy in school hanging off her arm, a privileged member of the cool girl's clique, and of course, a highly sought-after spot on the cheerleading squad. But it wasn't meant to be. A religious man, Wanda's father asserted 'all cheerleaders are whores' and proclaimed that no daughter of his would ever take part in such a demeaning, and sinful act.
The young girl was crushed and decided that when she had a daughter of her own, things would be different. It would be her way.
Wanda married at 18 and by the time she was 28, she was a divorced single mother of two. But the breakdown of her marriage didn't phase Wanda. She had her eye on the prize, and her ticket was her daughter, Shanna.
Wanda spent the next 14 years molding her daughter into the girl she had always wanted to be. She bought matching mom-daughter cheerleading outfits and enrolled Shanna in $36 an hour intensive private cheerleading lessons. It didn't matter if she was sick, sleep-deprived, or nursing an injury, Shanna had to be there, with a smile on her face.
Eventually, Shanna grew to detest cheerleading; it had become nothing more than a burden. But Wanda refused to let her quit. She was determined to live vicariously through her daughter, and it didn't matter what it took, or whom.
But Just How Far Would Wanda Go?
When Shanna was in the eighth grade at Channelview High School, she lost the final spot on the cheerleading squad to her neighbor, 13-year-old Amber Heath, for the second time in two years.
Wanda was inconsolable. To her, Shanna's failure to become a cheerleader was a re-enactment of her own childhood. A blubbering mess, she called a meeting with school officials to declare the injustice and began spreading obnoxious rumors about her daughter's competition.
When that failed, Wanda decided to take matters into her own hands. She called her former brother-in-law, Terry Harper, with a job offer. She wanted Amber's mother, Verna Heath, out of Channelview, Texas— for good. Distraught over her mother's sudden passing, Amber would quit the squad and Shanna would take her place.
At least, that's what Wanda expected to happen.
Maybe it was wishful thinking, or maybe it was Terry's criminal record that led Wanda to believe murder wasn't beneath him. Whatever it was, things didn't work out for her the way she had hoped. On probation at the time, Terry called the police and turned Wanda in.
Armed with a concealed tape recorder, he met with the plotting mom later that night at a motel. "I couldn't pull the trigger myself, but I can sure do it this way," she said as she handed Terry a pair of diamond earrings worth $2,000 as a down payment to kill the mother of her daughter's rival.
"The Pom-Pom Mom" Is Born
On January 30, 1991, two officers knocked on 37-year-old Wanda Holloway's door and informed her she was being arrested for solicitation of capital murder. Shanna was in the garage practicing gymnastics when her mother walked up to her and said, "Grandma is coming over. I'll be back."
The next day, photos of Wanda, dubbed the "Pom-Pom Mom," were all over the news, in the papers, and on the cover of magazines. Shanna was humiliated. She quit gymnastics, became anxious, and depressed and was isolated by her peers. She referred to high school as, "a living hell."
Several years later, at the age of 34, Shanna broke her silence. She claimed she was never the same and neither was her relationship with her mother:
It was horrible. I was hurt, angry and confused. It ruined my world... I felt like I had a flashing neon sign on my forehead that said 'Pom-Pom Mom's Daughter.' I'm tired of it being this thing that consumes me...We do not have a mother-daughter relationship.
The Final Nail in the Coffin
Wanda insisted Terry wasn't a reliable witness. She claimed he had let his imagination run wild, that the entire story had been fabricated to ensure his brother and her ex-husband, Tony, gained full custody of their children, Shane and Shanna.
But Wanda was left speechless when a friend of her own son's testified that she had once asked him to kill Verna, too.
The tape recording was played in front of the jury and in the end, Wanda's own words were the final nail in the coffin:
Terry: You want her dead?
Wanda: I don't care what you do with her. You can keep her in Cuba for 15 years. I want her gone!
Wanda was convicted and sentenced to 15 years in prison — the judge found it amusing to sentence the plotting mom to the same number of years she had wished her victim to be exiled. The conviction was later overturned and Wanda pleaded 'no contest' before the second trial could begin. This time, she was sentenced to 10 years in prison, and fined $10,000.
Wanda was released on probation just six months later for good behavior. In 1996, she was sued by the Heath family in civil court and was ordered to pay $150,000 in restitution.
Wanda would have killed to fulfill her childhood dreams through her daughter. Instead, she destroyed Shanna's reputation, her innocence, and her chance at a normal childhood, forcing her to live the rest of her days as the daughter of, "The Pom-Pom Mom."
Sources: Wanda Holloway Trial: 1991 | Encyclopedia.com, The Texas Cheerleader Case: A Daughter's Painful Journey | PEOPLE.com, Wanda Holloway — Wikipedia, Daughter of "Cheerleader Mom" Breaks 20-Year Silence — Texas Monthly, The Cheerleader Murder Plot — Texas Monthly, Pompom Mom — Wanda Holloway • Morbidology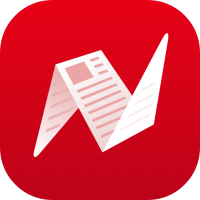 This is original content from NewsBreak's Creator Program. Join today to publish and share your own content.