There's a new grocery store taking Atlanta by storm and it's different from every other supermarket for two reasons: it's inside a school and it's completely free.
Goodr, a sustainable organization committed to ending hunger and food waste, has teamed up with platinum-selling rapper Gunna to establish a "pop-up" grocery store inside Ronald E. McNair, a middle school in South Fulton.
The school consists of roughly 900 students from predominantly low-income families and since the pandemic, things have been tougher than ever. Some students were left without homes, were forced to skip meals, or had their electricity cut off because their parents couldn't afford to pay the bill.
Gunna himself was a student at Ronald E. McNair and as the youngest of 5 children born to a single mom, he knows firsthand what it feels like to go hungry. So, when the founder and CEO of Goodr, Jessica Crowe, reached out to Gunna, whose real name is Sergio Giovanni Kitchens, to help her open and fund the store, he didn't hesitate.
The store, Gunna's Drip Closet and Goodr Grocery Store, has everything from cereal, burgers, and frozen meals to feminine hygiene products, toilet paper, and even clothing donated by Footlocker and Reebok. The best part? It's all 100% free for students to take home to their families.
When Gunna found fame, he pledged to give back to his home state. With the store, he's now fulfilling his promises, "These are things I said I was gonna do when I got in a position to do it so I just gotta follow that. I want them to learn that you can be anyone you want to be, you can be anything you want to be because look at me. I did what I wanted to do and I went to the same school that they went to."
South Fulton Mayor William Edwards praised Gunna for his actions and officially proclaimed September 16th "Sergio Giovanni 'Gunna' Kitchen Day.'
Jasmine Crowe is now reaching out to other musicians in hopes of opening additional pop-up grocery stores for those in need across America.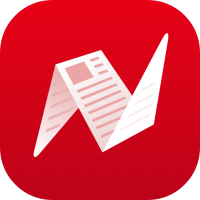 This is original content from NewsBreak's Creator Program. Join today to publish and share your own content.