On September 17, 2021, 28-year-old school teacher, Sabina Nessa, was both nervous and excited for a first date with an old friend. The pair were scheduled to meet at The Depot Bar in Pegler Square, Greenwich, at 8:30 pm. Tragically, Sabina never made it.
Nearly 24 hours later, on September 18 at 5:30 pm, a woman was walking her dog in Cator Park when she stumbled upon Sabina's body, hidden under a pile of leaves. She had been ruthlessly attacked and murdered sometime during the 5-minute walk from her home in Lewisham to the pub. An autopsy has since come back as 'inconclusive.'
It didn't take long for Greenwich authorities to make an arrest in the case; a 38-year-old man, also from Lewisham, was detained on suspicion of murder just hours after Sabina's body was found.
A second man is also wanted by the police for questioning. They are asking for anyone with information on the man pictured below to contact them at 0208 721 4266 or Crime Stoppers at 1–800–222-TIPS (8477) or 519–661–8477.
Sabina's death has sparked outrage in the UK over the surge of violence against women and girls in the last year and a half. While Metropolitan Police insist, "the streets are safe for women," women are more afraid than ever to walk outside alone. In June 2020, 46-year-old Bibaa Henry and her sister, 27-year-old Nicole Smallman, were found murdered in a park in Wembley, and just six months ago, 33-year-old Sarah Everard, was kidnapped, raped, and murdered by a police officer while walking to her home in Brixton.
Following Sarah's death and amid increasing pressure to make the UK safer for women, a spokesperson for Prime Minister Boris Johnson claimed the government was planning to develop a strategy to tackle violence against women by the end of the year. Unfortunately, several more women have been the victims of violent homicides and sexual assaults in Great Britain since.
Sabina's loved ones are utterly heartbroken over her loss and can't comprehend why someone would want to hurt the beautiful, loveable educator, whose dream was to one day teach children in Dubai. A vigil will be held in Pegler Square at 7 pm on Friday, September 24.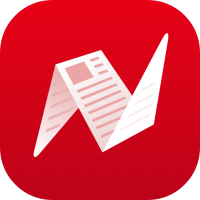 This is original content from NewsBreak's Creator Program. Join today to publish and share your own content.