Allyson Watterson lived in Hillsboro, Oregon, with her mom Misty, and her older brother Blake. She was a creative soul, a huge animal lover, and an advocate for mental health awareness. Although Allyson suffered from Tourette's, Scoliosis, and severe anxiety, the 20-year-old chose to adopt a positive outlook on life and worked through her difficulties with the help and support of her loving family.
Allyson was looking forward to a job interview she had scheduled for December 23, 2019. Tragically, she vanished just 24 hours earlier.
She broke up with him 8 days before she disappeared
Three months before she went missing, Allyson started dating Ben Garland, an old friend from high school. Her parents weren't too thrilled about Ben's criminal record, the fact he preyed on Allyson's vulnerabilities, or the way he talked down to her. Plus, Ben was a drug addict who only seemed to come by when he wanted sex or a ride. After he got what he wanted, he would fall off the grid for days leaving Allyson heartbroken. By all accounts, it was a toxic cycle with no expiration date in sight.
Allyson encouraged Ben to seek help and although he told her he was going to enter a drug treatment program, he never actually followed through on his promises. A week before she disappeared, Allyson told Ben she loved him but that they could only have a future together if he cleaned up his act. She ended the relationship and didn't speak to Ben for the next 8 days.
On Friday, December 20, Allyson and Ben rekindled their relationship. Fearing her mom's disapproval, Allyson told Misty she was going to meet up with a girlfriend and would be home the following evening. In reality, Allyson met up with Ben. They spent the rest of the night with their friends, Charlie and Courtney, at their home in North Plains.
By the time Sunday rolled around, Allyson still hadn't returned home. When Misty texted her daughter asking where she was, Allyson admitted she had spent the night with Ben and would be back in the evening.
Unfortunately, Misty never saw her daughter again.
"I left her in the woods."
On the morning of Monday, December 23, Ben showed up at his parent's house alone, completely filthy and high on crystal meth. When asked where Allyson was, Ben said they were hiking when they became separated. He later changed his story and simply said, "I left her in the woods."
Ben's parents called 911 and reporting Allyson missing. They rushed over to Pumpkin Ridge Road where Ben said he had seen her last, but she was nowhere to be found. Several hours later at 5:30 pm, the Garlands finally informed Misty that her daughter was missing.
While most were celebrating the holidays with their loved ones, Misty was tormented with the thought of her daughter, lying out somewhere alone in the dead of winter, hurt — or worse.
A search and rescue team was deployed on Christmas Eve. Allyson's scent was picked up by dogs near Pumpkin Ridge Road but the trail ultimately went cold and the search was called off 5 days later.
They claimed they were robbed at knife-point
An investigation showed that Courtney dropped Allyson and Ben off at a train station on Saturday afternoon. Several hours later at 5:35 am Sunday, the couple showed up at a fire hall, miles away in Hillsboro. They told an employee they were robbed at knife-point and asked to use the phone.
Ben called his mom, Molly, and asked her to pick them up. When she arrived, so did the police; Ben had a warrant out for his arrest at the time and the employee became suspicious when Ben asked him not to call the police.
When officers asked Allyson and Ben for ID, they refused. Molly ushered them into the car and dropped them off in the parking lot of a grocery store where Ben stole a red pickup truck.
Two walked into the woods but only one came out
At 9 am, Ben and Allyson abandoned the truck and walked to a nearby farmhouse on Pumpkin Ridge Road owned by a woman named Sally. They told Sally they had been in a car accident and asked to use her phone.
Sally recalled that Allyson had mud in her hair and asked for a glass of water. She was wearing Ben's tennis shoes while he was only wearing socks.
Ben called his grandmother and asked her to pick them up but when she arrived, they were gone. A FedEx driver later told the police he saw them walk into the woods. It was the last known sighting of Allyson.
Early Monday morning, Sally's neighbor, Ralph, found Ben sleeping in his truck, soaking wet. Ben told Ralph that his girlfriend had abandoned him in the area the night before. Feeling sympathetic, Ralph drove Ben to his parent's house where he told them he had left Allyson in the woods.
Several people later caught Ralph tearing Allyson's missing posters down all over the city. He claimed he felt targeted after her family chastised him for driving Ben home rather than calling the police.
Her remains were found in a blackberry bush 6 months later
On June 20, 2020, a homeowner found Allyson's remains in a blackberry bush near Pumpkin Ridge, several hundred yards from the main road. It was just two weeks after what would have been her 21st birthday.
Allyson's mustard-yellow sweatshirt was turned inside out, her undershirt was missing, and her phone has never been located. Due to the condition of her remains, a cause of death could not be determined.
"I'm very, very sorry Misty."
Ben was arrested the day after Allyson was reported missing. He is currently serving a 3-year sentence for unauthorized use of a motor vehicle, fraudulent use of a credit card, and second-degree theft.
Misty later visited Ben in jail to find out what happened to her daughter. The first words out of his mouth were, "I'm very, very sorry Misty. I'm very sorry."
Ben told Misty that they had been walking through the woods for hours when they heard a dog barking. Allyson thought they were being chased by the police and panicked. She said, "I'm turning myself in," and took off. Ben claimed he then "wrestled with a blackberry bush" and fell asleep in it.
Despite what he told Misty, Ben later told friends and inmates that he simply left Allyson behind because she got tired and couldn't go on.
Ben is not currently a suspect in Allyson's death, though authorities admit that a gap of 30 hours between the time she was last seen on Pumpkin Ridge Road and the time she was reporting missing is "concerning."
The investigation is ongoing.
If you have a tip regarding the death of 20-year-old Allyson Watterson, please call the Washington County Sherriff's Office at 503–846–2700.
Sources: EPISODE 238: Allyson Watterson Part 2 — The Vanished Podcast, Timeline: Disappearance and search for Allyson Watterson | kgw.com, Body of missing 20-year-old found after 6-month search — WSB-TV Channel 2 — Atlanta (wsbtv.com), Boyfriend of missing woman sentenced to prison on charges unrelated to disappearance of Allyson Watterson | Local News | kptv.com, Mother refuses to give up search for daughter Allyson Watterson who disappeared when she became separated from boyfriend in Oregon woods (nbcnews.com)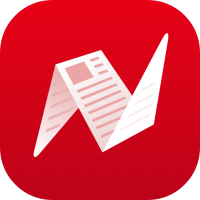 This is original content from NewsBreak's Creator Program. Join today to publish and share your own content.