On September 2, 2018, 21-year-old University of Utah student, Lauren McCluskey and her friend Alex went to London Belle, a popular new bar in downtown Salt Lake City. While there, Lauren became friendly with a 28-year-old bouncer named Shawn Rowland. Lauren was instantly attracted to Shawn and on her way out, she scribbled her phone number on a napkin and handed it to him.
They went on their first date the very next day. Shawn surprised Lauren with a bouquet of roses and took her to a rock climbing gym followed by dinner at a fancy restaurant. Lauren was smitten. She told her friends Shawn wasn't like the guys she met on campus; he was charming and polite, a true gentleman.
After only a few dates, Shawn asked Lauren to be his girlfriend. From that day forward, he spent nearly every night in her dorm room.
He Wasn't Who He Said He Was
Three weeks into the relationship, Alex noticed that Lauren was no longer her usual bubbly self. She had lost weight, her eyes were sunken in and she looked downright miserable. Lauren told Alex that Shawn was emotionally abusive, manipulative, and domineering. He isolated her from friends and family, controlled what she wore, and became irate if she didn't respond to his text messages right away. Shawn demanded to know where Lauren was, who she was with, and what she was doing, at all times.
Lauren decided she needed some space and went to visit her family back home in Washington. While there, she discovered that the man she had spent nearly a month with wasn't who he said he was.
An online search showed Lauren that 28-year-old Shawn Rowland was actually 37-year-old Melvin Shawn Rowland, a convicted sex offender who had spent a decade in prison after soliciting sex from a 13-year-old girl in 2004. He was also unemployed, and homeless.
When the mortified star athlete got back into town on October 9, she called Alex and told her what she had found. Alex advised Lauren to break up with Melvin in a public place and to stay far away from him.
What neither of the women knew was that the ex-con was secretly crouched next to Lauren's ground-floor bedroom window, listening to their entire conversation.
Moments after Lauren hung up the phone, Melvin busted into her dorm room and berated her for talking about their relationship. Fed up, Lauren confronted Melvin about his lies and ended the relationship, but he refused to leave. He stayed in Lauren's room that night and tried to force himself on her.
The Police Were Called 15 Times
On October 12, Lauren received a text from an unknown number claiming Melvin had committed suicide because of the break-up, and that she needed to attend the funeral. After Lauren checked Melvin's social media accounts and confirmed he was still alive, she went to campus police and reported that he was trying to lure her out of the dorm and into a trap. They claimed that without a threat to her life, there was nothing they could do.
The following day, Melvin texted Lauren provocative photos of herself and threatened to publish them on the internet unless she wired him $1,000. Terrified, Lauren sent the money and reported it to campus police. Officer Miguel Deras opened a Sextortion case and asked Lauren to send him screenshots of the threatening texts, which included her explicit photos.
Sadly, like Melvin, Miguel was also a predator. Instead of keeping Lauren safe, he saved the photos to his personal cellphone for his own viewing pleasure and showed them to at least three different colleagues. Miguel bragged he could, "look at them anytime I want." Unfortunately, none of this would come to light until a year after Lauren's death.
For the next nine days, nothing was done. Melvin continued to stalk, harass, and threaten Lauren. He told her to kill herself, and threatened her with "revenge porn." Lauren, her parents, and her friends called campus police a total of 15 times with concerns for her safety, but help never came.
Time and time again, Lauren was left to fend for herself. Shrouded with fear, she lived each day as if it was her last.
"I Wonder What She Looked Like"
On October 22, Lauren received a text from "Deputy Chief Rick McLenon" asking her to come down to the police station. Skeptical, she called the police who confirmed her fears that there was no Deputy McLenon — the fake message was yet another attempt by Melvin to lure her into danger.
Later that same day at 8:30 pm, Lauren was talking to her mom on the phone while walking back to her dorm after a late class. Suddenly, she screamed, "No, no no no no!" and the line went dead. Her parents called campus police and when officers arrived all they found was Lauren's phone and textbooks scattered on the ground.
It turned out Melvin had been lying in wait for Lauren's return since 3 pm — the same time he sent the fake "Deputy McLenon" text. He attacked her in the campus parking lot, dragged her into the backseat of her own car, and shot her seven times in the head.
Lauren's body was found a half-hour later. When a responding officer stated, "I wonder what she looked like," Miguel Deras showed him the explicit photos of Lauren he had saved on his phone.
After the murder, Melvin called a woman he had met off a dating site. She picked him up, took him to dinner, and then back to her apartment so he could take a shower. Shortly after dropping Melvin off at a coffee shop, the woman saw his face on the news and called the police.
At 1 am, officers finally located Melvin. He led them on a foot chase into a nearby church where he fatally shot himself.
Lauren's Death Was Preventable
Following Lauren's death, it was discovered that Melvin was on parole. His parole officer had no idea he was being investigated for Sextortion — because campus police never informed them. Had they, the ex-con would have been sent right back to prison on a parole violation, and Lauren would still be here today. It was only one of several ways the University of Utah failed her.
The university dismissed culpability, stating Lauren's death was not preventable. They changed their stance after an investigation into their actions (or lack thereof) was ordered, amid a public outcry. The investigation ultimately concluded that there were multiple "missed opportunities" to help Lauren. The university finally took responsibility.
"The university acknowledges and deeply regrets that it did not handle Lauren's case as it should have and that, at the time, its employees failed to fully understand and respond appropriately to Lauren's situation. As a result, we failed Lauren and her family." — Ruth Watkins, University President
A year later, several officers blew the whistle on Officer Miguel Deras after he bragged about Lauren's photos. He quickly resigned amid an investigation and began working for the Logan Police Department. He was fired in the summer of 2020 when his shameless actions were made public. No criminal charges have ever been filed against him.
Lauren's Legacy
Lauren wasn't just a star track and field athlete with a 3.77 GPA. She was a prolific writer, a karaoke junkie, and an animal lover who spent her free time volunteering at a humane society. To honor her legacy, Lauren's parents founded the Lauren McCluskey Foundation which provides financial assistance to campus safety and education programs, track and field athletes, and animal shelters.
In 2020, Lauren's parents settled a lawsuit with the University of Utah for $13.5 million. $10 million was donated directly to the Lauren McCluskey Foundation and The University of Utah's Center for Violence & Protection was renamed the McClusky Center for Violence & Protection.
In 2021, the university announced they were developing plans for an indoor track and field facility so that Lauren will, "always have a presence on campus."
Sources: Former University of Utah officers seek $10 million after student's death — Deseret News, Lauren McCluskey Foundation, Report: University of Utah officer showed multiple co-workers intimate evidence photos of Lauren McCluskey (sltrib.com), What really happened to Lauren McCluskey? The inside story of her tragic death — Deseret News, Family of murdered college athlete Lauren McCluskey settles with University of Utah for $13.5 million — ABC News (go.com), research based (tumblr.com), Lauren McCluskey Cat Wing (whitmanpets.org), Indoor Track and Field facility to honor Lauren McCluskey | ABC4 Utah, https://heavy.com/news/2018/10/melvin-rowland/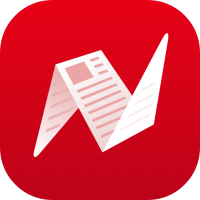 This is original content from NewsBreak's Creator Program. Join today to publish and share your own content.