In the 19th century, epileptics were thought to be deranged, and completely devoid of moral prowess. They were looked down upon by the religious, who regarded seizures as "demonic" and "possessed" convulsions. Epileptics were forbidden from marrying or entering public places and were often perceived as having a lower than average IQ.
On the contrary, an epileptic might just be the smartest person you know. These 3 historical figures strengthen Aristotle's claim that Epilepsy and genius go hand in hand.
Vincent Van Gogh
Along with Bipolar Disorder and Schizophrenia, Vincent Van Gogh also suffered from Epilepsy. He was born with a lesion on his brain, and his seizures were aggravated by his love for Absinthe. For years, Van Gogh recorded the intensity of his seizures in letters to his brother, Theo.
Van Gogh's doctor, Paul-Ferdinand Gachet, prescribed him Digitalis, a drug extracted from the plant Foxgloves that we now know only treats heart disorders. Due to an overload of Digitalis, Van Gogh developed Xanthopsia, a color vision deficiency in which he saw everything with a blurry yellow filter. It explains why he frequently used yellow in his paintings, including his most famous work of art, 'The Starry Night.' The painting depicts the view from Van Gogh's room at a mental asylum in France, complete with hazy yellow circles.
Although Digitalis did nothing to keep Van Gogh's epileptic seizures at bay, it may have helped spark his creative genius.
Fyodor Dostoevsky
Russian novelist Fyodor Dostoevsky was diagnosed with Epilepsy in 1849 at the age of 28. He suffered from seizures all throughout his life but they intensified during a 4-year exile at the katorga prison camp in Omsk, Siberia. Fyodor's 3-year-old son, Aliocha, also suffered from Epilepsy. On April 30, 1878, the child tragically passed away after a 12 hour, and 40-minute fit.
Though he was nearly incapacitated due to Epilepsy by 1880, Fyodor managed to write highly acclaimed novel, 'The Brothers Karamazov.' In the book, a character named Smerdyakov has Epilepsy and uses his seizures to form an alibi. Smerdyakov is only one of several characters Fyodor had created throughout his career who suffer from the disease.
Fyodor once stated he was grateful for Epilepsy because the tension in his brain gave him feelings of, "unbounded joy and rapture, ecstatic devotion and the completest life."
Harriet Tubman
Harriet Tubman, famously nicknamed Moses, was a political activist and a secret conductor of the Underground Railroad. She dedicated her life to ending slavery in America, which she was born into herself.
At the age of 12, Harriet was working on a farm when she was ordered to accompany a cook to the store. On the way there, she attempted to obstruct the path between an overseer and a young slave boy who was attempting to flee. Enraged, he threw a 2-pound metal weight at the child, hitting Harriet instead, and fracturing her skull. She was dragged onto her feet and forced to resume working as blood and sweat dripped down her face.
Harriet began to experience painful headaches and seizures soon after. Despite her difficulties, she managed to escape her owner, Eliza Brodess, but returned 13 times to save others. She is personally responsible for rescuing at least 70 enslaved people.
Harriet claimed to have vivid dreams in which she could see the future. She believed she was guided by a higher power and became deeply religious. We now know Harriet wasn't communicating with God. In reality, she was suffering from Epilepsy as a result of the traumatic brain injury she had sustained.
That's not all.
There are several other prominent figures who have been suspected as being epileptic; Agatha Christie the #1 best selling mystery writer, Theodore Roosevelt the 26th President of the United States, French heroine Joan of Arc, Greek Philosopher Aristotle, and the former King of Macedonia, Alexander the Great, just to name a few.
So if you're one of the 50 million people worldwide who suffer from Epilepsy like I am, rest assured you are capable of great things.
Sources: History.com, The Guardian, The Western Journal of Medicine, Van Gogh Gallery, Wikipedia, Epilepsy.com, ResearchGate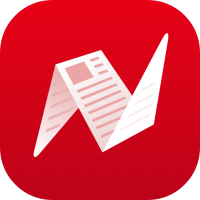 This is original content from NewsBreak's Creator Program. Join today to publish and share your own content.