When 14-year-old Philip Chism failed to return home from school on October 22, 2013, his mother anxiously called the police and reported him missing. The single mom and her son had just moved from Tennessee to Danvers, Massachusetts amid a bitter divorce.
Curiously, the Danvers High School junior wasn't the only one to suddenly vanish in a town of 27,000 that day. Philip's 9th-grade Algebra teacher, 24-year-old Colleen Ritzer, was missing too. Her car was sitting in the school's parking lot where she had left it, but the beloved teacher was nowhere to be found.
With no clues left behind as to where Philip and Colleen could have gone, the authorities turned to CCTV footage. They would quickly learn that the disappearance of both a student and a teacher on the same day, was no coincidence.
Caught on Camera With Blood-Soaked Hands
Classes were over for the day when Colleen asked Philip and another student to stay behind for extra help. Philip was new to Massachusetts and in an effort to get to know him better, Colleen asked him about his hometown and whether he enjoyed living in Danvers.
Colleen noticed Philip's mood shift angrily when she mentioned Tennessee and for the shy, usually mild-mannered and soft-spoken kid, it only took that one word to trigger an unspeakable act of violence.
At 2:54 pm, Colleen walked down the hall to the second-floor girls' bathroom. Philip pulled up the hood of his blue sweatshirt, put on a pair of gloves, and followed her inside. The teen strangled, stabbed and sexually assaulted his teacher.
Eleven minutes into the vicious attack, another student entered the restroom only to turn around and abruptly walk away. She later told police she saw clothes scattered on the ground and an unknown person nude from the waist down. She hurried off, fearing she had walked in on someone changing.
At 3:10 pm, Philip walked out of the restroom with blood-soaked hands and the pants Colleen had been wearing that day. He returned ten minutes later wearing different clothes, pushing a large green recycling bin.
Wearing a ski mask, Philip stuffed Colleen's body inside the bin and pushed it across the school's parking lot to a wooded area where he raped her once more with a tree branch and slit her throat, finally delivering the fatal wound.
"The Girl"
After the brutal slaying, the "missing teen" went to see a movie on Colleen's dime. He was arrested at 12:30 am while walking aimlessly down Highway 1. Inside his backpack, police found a bloodied boxcutter, gloves, a blue hooded sweatshirt, a ski mask, Colleen's underwear, and her credit cards.
When questioned about the blood, Philip vaguely responded, "The girl."
Colleen's partially nude body was found early the next morning, covered with leaves and debris. She had been posed in a sexually obscene manner, and a pair of bloodstained jeans hung from a nearby tree.
Next to Colleen's body was a hand-written note. It simply read: I hate you all.
Philip was charged with first-degree murder, rape, and robbery. He was tried as an adult, convicted, and sentenced to life in prison with parole eligibility after 40 years.
When asked why he had committed such a heinous crime, Philip simply stated he wanted an escape.
Colleen's Legacy
The Ritzer family refused to let their loved one die in vain. To honor her legacy, they created the Colleen E. Ritzer Memorial Scholarship to support those interested in pursuing a degree in education. To date, they have awarded $370k in scholarships and counting.
The Ritzer family also hosts Step Up For Colleen, an annual 5k walk/run in Andover, Massachusetts. This year's event will take place on September 19th.
Sources: The Boston Globe, CNN, Salem News, WBUR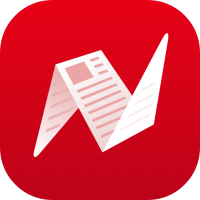 This is original content from NewsBreak's Creator Program. Join today to publish and share your own content.