19-year-old Faith Hedgepeth was a student at the University of North Carolina at Chapel Hill, which she attended on a scholarship. She was set to be the first person in her family to graduate from university and had big dreams of becoming a pediatrician or a teacher.
Faith was temporarily living with her friend, 20-year-old Karena Rosario, in her 1 bedroom off-campus apartment until she saved up enough money from her part-time job as a waitress at Red Robin to get a place of her own.
Karena previously lived in the apartment with her ex-boyfriend, Eriq Takoy Jones. The relationship with tumultuous and Faith often saw Karena covered in bruises. Faith convinced Karena to break up with Eriq and when he moved out, she took his place in the apartment
Enraged, Eriq broke into the apartment, kicked down two doors, and slammed Karena to the ground, threatening her life.
In July of 2012, Faith drove Karena to the courthouse to obtain a restraining order against Eriq and they promptly changed the locks to the apartment. Eriq blamed Faith for the downfall of his relationship and threatened to kill her if Karena didn't get back together with him.
Two months later, Faith was dead.
Murder in Chapel Hill
On September 6, 2012, at 8 pm, Faith and Karena went to the campus library to work on a paper. At 11:30, they decided it was time to let loose. They returned to the apartment, changed, and headed to The Thrill, a now-defunct nightclub in the city.
By 2 am, Karena was ready to go home, she claimed had too much to drink and felt sick to her stomach. The girls stopped by a popular fast-food chain called Time-Out and returned home by 3 am.
A downstairs neighbor later reported hearing loud thumping noises coming from the apartment at 3 am, similar to the sound of an end table being turned over or a heavy bookbag being thrown on the ground.
At 3:35 am, Karena placed a call to her ex-boyfriend, Brandon Edwards. Five minutes later, a text was sent from Faith's phone to Brandon:
"Hey b. Can you come over here please? Rosario needs you more than you know. Please let her know you care."
A half-hour later Brandon responded, "Who is this?"
Karena then called Jordan McCrary, who she was casually dating at the time, and asked him to pick her up. She left the apartment at 4:25 am, leaving the door unlocked, with Faith asleep in her bed.
The next morning, Karena called Faith for a ride home, but she didn't answer. She then called their mutual friend, Marisol Rangel. When the pair pulled into Karena's apartment complex shortly before 11 am, they noticed Faith's car was still in the parking lot.
Karena asked Marisol to accompany her up to her second-floor apartment. A few minutes later, a call was placed to 911:
911 Dispatcher: 911, what is your emergency?
Karena: Hi, I just walked into my apartment and my friend is unconscious.
911 Dispatcher: Ok, what's your address, ma'am?
Karena: I live at Hawthorne at the View.
911 Dispatcher: Give me the address.
Karena: I just moved here, I have to get it. Oh my god. It's, um, 5639 Old Chapel Hill Road.
911 Dispatcher: Ok, you say your friend is unconscious?
Karena: She's unconscious. I just walked into the apartment and it looks like there's blood everywhere.
911 Dispatcher: Is she breathing?
Karena: I don't want to touch her. I don't know.
911 Dispatcher: You need to check if she's breathing.
Karena: K. I don't think so. There's blood everywhere. I don't know what happened.
Karena: It looks like someone came in here. It really does.
Faith was found lying on Karena's bed. She had been beaten to death and sexually assaulted. The murder weapon, a bottle of Bacardi peach rum, was found nearby.
Along with their DNA, the killer left behind a note. On the bed next to Faith's body was the Time-Out bag with the words, I'm not stupid b*tch jealous, scrawled out in ink.
Was the note intended for Karena, or was it a sadistic attempt at having the "last word" to Faith, who had angered her killer by calling them stupid or jealous?
No one knows, except the killer(s) themselves.
The Mysterious Voicemail
Shortly after Faith's death, her friend, Euna Chavis, came forward to the police. Euna had received a call from Faith on the day she died, but since it was late, she let it go to voicemail.
The 3-minute long voicemail was clearly a pocket dial, but in the background, Faith could be heard screaming for help, along with the voices of at least two males and one other female:
Faith: Help me!
Female: Don't be a pussy put up a fight!
Faith: Ow!
Male: I think she's dying.
Male: Do it anyhow!
Faith: Please [inaudible] me. My hands are on fire. Help!
…
Female: [inaudible] to go help Erik
Male: I can't believe that you really did it Rosie!
=Forensic Audio Expert Arlo West believes the voicemail recorded Faith's murder at the hands of Karena, who went by the nickname Rosie, her ex-boyfriend Erik and a second unknown male, but Chapel Hill Police dismissed that claim since the voicemail was stamped 1:23 am, and both Faith and Karena were inside The Thrill until 2:06 am.
However, Arlo claims that the timestamp was incorrect due to a common software issue at the time and Faith's family are adamant it's her voice on the recording, and that she's pleading for her life.
After the release of the voicemail, suspicion immediately fell upon Karena, and Eriq and nearly nine years later, many still believe the pair were involved in Faith's death.
Despite claiming she felt sick at The Thrill, Karena met with Jordan just two hours later. She left the apartment unlocked, asked Marisol to accompany her inside the next morning as if she knew what to expect, and voluntarily mentioned she had "just walked in" at least three times during the 911 call.
In addition, Karena never mentioned to the 911 dispatcher that Marisol was with her when she found Faith's body. When the dispatcher asked her to stay on the phone until the police arrived because she did not want her to be alone, Karena did not correct her.
On the day Faith was murdered, Eriq, who went by his middle name Takoy, texted a friend, "Forgive me for what I am about to do" and made a cryptic post on Facebook.
Eriq had a violent history, a motive, and lived in the same apartment complex as Karena and Faith. All signs pointed to him being the killer, but Chapel Hill Police announced that DNA collected from the sperm, the pen, and underneath Faith's fingernails all belonged to one male suspect, and surprisingly, it wasn't him.
Despite both Karena and Eriq ultimately being ruled out as suspects, many still believe they were involved in Faith's murder and may have set her up.
Despite their volatile history, Eriq told ABC News:
"From what I knew of her, she was the sweetest person in the world. I'll be honest with you, whoever did this deserves to burn."
On the contrary, Karena has declined several interviews regarding Faith's death and has never publicly spoken about the murder.
A Face Without A Name
Hundreds of men who crossed paths with Faith were ruled out via DNA, including a man who was seen on surveillance footage chatting with her in front of The Thrill just hours before she was killed, and another man who was texting with her in the weeks prior to her death.
In 2016, the Chapel Hill Police Department released a phenotype report with a computer-generated image of Faith's killer using DNA from the crime scene. They believe he is someone who either knew Faith and lived near her at one time or was just outside her social circle.
Despite DNA evidence, the puzzling note, and the mysterious voicemail, no arrests have been made in the case of Faith Hedgepeth. The case is still open and the investigation is ongoing. To submit a tip, contact the Chapel Hill Police Department tip line at (919)-968–2834.
Sources: The Murder Squad, True Noir, True Crime Daily, Wikipedia, ABC News, Investigation Discovery, State of North Carolina: Death Investigation, Faith Danielle Hedgepeth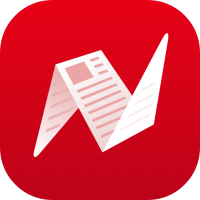 This is original content from NewsBreak's Creator Program. Join today to publish and share your own content.