Latasha Harlins was a student at Westchester High School in Los Angeles. Her father, Sylvester, worked in a steel factory while her mother, Crystal, waitressed at a pub part-time while working towards obtaining her real estate license. While drunk and high, Sylvester would routinely beat Crystal in front of their three children. The couple fought incessantly over their financial troubles and in 1984, Crystal obtained a restraining order against her husband and filed for divorce.
The restraining order did little to keep Sylvester away. He continued to stalk, harass and beat Crystal. Latasha often saw her mother with busted lips and black eyes. Sylvester was arrested for battery twice and Crystal told her family she feared he would one day kill her.
On November 27, 1985, 26-year-old Crystal went to B and B nightclub to celebrate her boss's birthday. At 2 am, in walked a woman named Cora Mae Anderson, Sylvester's new girlfriend. A few words quickly escalated into a full blown screaming match. As the security guard tried to step in between the two women, Cora pulled out a gun and shot Crystal in the chest.
Two years later, Cora was convicted of voluntary manslaughter and sentenced to five years in prison. Crystal's family was outraged and it wouldn't be the only tragedy the Harlins' would suffer.
Latasha and her siblings were sent to live with Crystal's mother, Ruth. The death of her mother hit 9-year-old Latasha hard and she began to act out and rebel. She routinely skipped classes and broke curfew, but things changed when she entered high school.
Latasha made honor roll and went from being quiet and timid to a socialite with several close friends. She decided to channel her grief into something positive, vowing to become a lawyer and ensure other victims of violent crimes received the justice they deserved. Unfortunately, Latasha's dreams were cut short over a $1.79 bottle of orange juice.
Soon Ja Du
By all accounts, Soon Ja Du was born into a life of privilege and wealth, known as the daughter of the only doctor in their entire Korean village. She later moved to Seoul for college where she met Billy Heung Ki Du, the son of a construction worker. The two married and had three children.
In 1976, the family of 5 moved to Los Angeles. Soon Ja went from being a dutiful housewife who never had to work a day in her life to working in a garment factory, while Billy took a job as a repairman. Five years later they purchased a rundown convenience store called Empire Market.
Empire Market was located in a low-income minority neighborhood. The African-American residents of the community often clashed with Korean storeowners, who they felt discriminated by.
Over the years, the Dus' reported several robberies and assaults by customers, some who even threatened to kill them and their children. The constant threats on their lives led the Dus' to conceal a .38-caliber handgun underneath the counter, which 51-year-old Soon Ja used for the first time on a child.
Murder over $1.79
On March 16, 1991, at 10 am, Latasha walked 5 minutes from her home to Empire Market where she often went to purchase a drink or a snack. She picked up a bottle of orange juice, not knowing that it would mark the end of her life. 5 minutes later, Latasha was lying on the floor with a gunshot wound to the back of her head.
Billy was taking a nap in the family car when he was awoken by the sound of a gunshot. He rushed into the store to check in on his dear wife, who he thought had been wounded. Soon Ja told Billy she shot Latasha after catching her shoplifting. He frantically called the police and reported a robbery gone wrong.
Soon Ja was arrested and charged with voluntary manslaughter. She told the police she saw Latasha put a $1.79 bottle of orange juice in her backpack and when confronted, the teen said, "What orange juice?" Latasha then punched Soon Ja in the face and threatened to kill her. In fear for her life, Soon Ja grabbed the .38-caliber from underneath the counter and shot her in the head.
Soon Ja insisted she pulled the trigger in self-defense but two witnesses who were in the store at the time of the shooting reported that Latasha did not say, "What orange juice?" when confronted. Instead, She showed Soon Ja the $2 in change in the palm of her hand, which she had been planning to pay with.
Additionally, a surveillance camera in the store proved that nearly everything Soon Ja had told the police, was a lie.
The footage showed Latasha putting the bottle of orange juice in her backpack while walking up to the cash register holding $2 in change in her hand. Suddenly, Soon Ja grabbed Latasha by her sweater and accused her of shoplifting. Latasha punched Soon Ja in self-defense, knocking her to the ground. Soon Ja picked up a chair and hurled it at Latasha but missed. Latasha threw the bottle of orange juice on the counter and as she turned around to leave, Soon Ja shot her in the back of the head, killing her instantly.
The video undoubtedly proved that Soon Ja's life was not in danger when she shot and killed Latasha who was attempting to deescalate the situation and leave the store when she was murdered in cold blood.
No Justice, No Peace
Soon Ja did not show remorse for her actions. She insisted the shooting was in self-defense but several of Latasha's friends and family members argued that the killing was nothing other than racially motivated. Ruth told the court her granddaughter often complained about being watched by Soon Ja and Billy while in their store, and nine of her African-American friends testified about having the same experience.
The jury ultimately found Soon Ja guilty of voluntary manslaughter. Despite facing a maximum of 16 years in prison, Judge Karlin sentenced her to only 5 years of probation, 400 hours of community service, and a $500 fine. She was ordered to stay away from Empire Market which was ultimately closed down.
The African-American community was outraged by Judge Karlin's decision and several Korean-owned businesses were robbed and vandalized as a result. Judge Karlin was the target of many violent protests until she finally resigned from her position six years later.
The Latasha Harlins Playground
Although it has been thirty years since Latasha was killed over a bottle of orange juice, her death has not been forgotten. Earlier this year, a beautiful memorial along with the 'Latasha Harlins Playground' was unveiled in South Los Angeles, in the same park where Latasha would bring her younger siblings to play as a child.
For Latasha's family, who never did get the justice owed to them, the playground lets them hold on to their sweet Latasha just a little while longer.
Sources: Wikipedia, LA Times, Find a Grave, The Contested Murder of Latasha Harlins by Brenda Stevenson, KPCC, PEOPLE v. SOON JA DU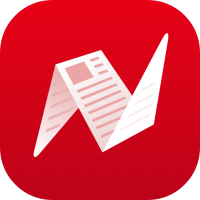 This is original content from NewsBreak's Creator Program. Join today to publish and share your own content.