Twenty years ago, Virginia natives Stephanie Bennett and her step-sister Deanna moved to North Carolina seeking independence. It was their first time living away from home and they were excited to begin their journey into adulthood.
The young women rented an apartment on Lake Lynn Drive, a community known for its southern charm and beautiful hiking trails, but after just a year, their dreams of falling in love, getting married and raising their future children together were shattered and three families were brutally torn apart.
On the evening of May 21, 2002, 23-year-old Stephanie returned home and called her long-term boyfriend, Walter. The couple were planning to take the next step in their relationship and move in together. Before saying goodnight, Stephanie told Walter she would fax him an apartment application first thing in the morning, but he never heard from her again.
At 11 am, Walter called Stephanie several times but was there was no answer. At the same time, Deanna, who was out of town, was also trying to get a hold of Stephanie but wasn't having any luck and assumed she was busy at work.
It wasn't until Deanna received a phone call from Stephanie's supervisor at IBM stating she hadn't shown up for work that she truly began to worry.
Deanna called the apartment manager at Bridgeport Apartments where she lived with Stephanie and asked her to conduct a welfare check. When the manager entered the apartment, she was shocked to find Stephanie dead on the floor of her bedroom.
She screamed, ran outside and called the police.
Detectives discovered Stephanie had been sexually assaulted and killed by asphyxiation.
DNA collected at the crime scene was entered into the national database but no matches were found. Stephanie's boyfriend, her friends, relatives and co-workers were all ruled out as suspects.
A week into the investigation, a witness reported seeing a peeping tom lurking around Stephanie's neighborhood just days before she was killed. A few days later, the man was arrested after he was caught peering through a woman's window.
It was uncovered that the suspicious man had been in trouble with the law before. He had a history of sex offences, voyeurism and assault. Detectives retained a sample of his DNA and were confident they had their guy, but it wouldn't be that easy.
It turned out there was more than just one peeping tom lurking in the shadows of Lake Lynn. The man's DNA didn't match Stephanie's killer.
Detectives were back to square one and the case went cold for the next three years.
In 2005, another witness came forward. He remembered seeing a man skulking outside Stephanie's bedroom window late one night three years earlier. A week later, he saw the same man walking his Rottweiler around the apartment complex beside Stephanie's. The man walked with his hands in his pockets, his head down and avoided eye contact with anyone who walked by.
Detectives went to the apartment complex adjacent to Stephanie's and spoke to several employees. When asked about "the man with the Rottweiler" a name immediately came up: a tenant named Drew Planten.
Drew was 35-years-old. He graduated from Michigan State University with a degree in Zoology and worked as a fertilizer technician at the North Carolina Department of Agriculture for two years. Drew's co-workers described him as a highly intelligent, painfully shy, recluse misfit.
When detectives went to interview Drew at his workplace, it only took one glance to know he was the man who had been seen peeping through Stephanie's window three years earlier; he walked with his hands in his pockets, kept his head down and never once made eye contact with them.
Time cards showed Drew left work thirty minutes early the day Stephanie was killed and was late the morning her body was found. This was unusual considering he had always otherwise been punctual.
Detectives were even more confident they were standing next to Stephanie's killer when he refused to provide a DNA sample.
Since Drew was refusing to cooperate with the investigation, detectives solicited the help of his supervisor and launched a stake out. She was told to monitor Drew at work and contact them if he discarded anything with his DNA on it — a bottle of water, a napkin or even a cigarette butt. Detectives waited nearby, but the call never came.
Drew went to drastic measures to make sure detectives couldn't get their hands on his DNA. Despite having long hair, not even one strand could be found on his desk.
After a week of surveillance, detectives were no closer to obtaining Drew's DNA. It was then they had Drew's supervisor hold a fake mandatory work luncheon at a local restaurant.
While at the luncheon, Drew went to painstaking efforts to avoid leaving any DNA behind. He took his straw with him to the bathroom before putting it back into his glass, wiped down everything he touched and only ate finger foods. But, there was one temptation Drew couldn't refuse.
Drew walked over to the dessert station and served himself a bowl of banana pudding. He sat down and stared at the bowl for a while. Perhaps he was thinking of ways to consume it without a utensil, or maybe he was trying to decide whether it was worth the risk. Apparently, it was.
Drew took three bites of the pudding with a fork, wiped the utensil clean with a napkin and took off. Detectives quickly swooped in, confiscated the fork and send it in for DNA testing.
It was a match.
But, it was only a partial match. As it turned out, the restaurant in question wasn't particularly known for its hygiene; the fork hadn't been properly cleaned and along with Drew's, DNA belonging to a female was also found.
Detectives still needed a full match in order to arrest Drew. They instructed his supervisor to assign him a task at work which required him to wear gloves. Afterwards, the gloves were retrieved and sent in for testing.
Detectives finally received the full DNA match they needed.
On October 19, 2005, Drew was arrested and charged with Stephanie's murder while at work. A handgun was found concealed in his clothing.
Detectives concluded that after Drew left work early on May 21, he broke into Stephanie's apartment by pushing in the screen door of her bedroom window. He hid inside her closet until she came home and attacked her once she went to bed.
Inside Drew's apartment, detectives found several knives, firearms, women's undergarments, newspaper clippings of Stephanie's murder as well some of her mail and her laundry basket.
Also found were the names of several women and a letter addressed to a 22-year-old Michigan woman named Rebecca Huismann.
Fearing the others had also fallen victim to Drew, detectives contacted each woman, one by one. All were found to be unharmed, but Rebecca wasn't so lucky.
Rebecca was a part-time exotic dancer, a student at Lansing Community College and the victim of a murder in Michigan, where Drew once lived. She was shot and killed on the front steps of her apartment building in 1999 and the case had gone cold ever since.
A casing found at the crime scene matched a gun found inside Drew's apartment. An investigation concluded that he had attempted to abduct Rebecca but she screamed and fought back. Fearing she would be able to identify him, Drew shot Rebecca and ran off.
Inside Drew's apartment, detectives also found lock picking tools and a videotape of a woman who lived in his building. It was determined he broke into her apartment, stole the videotape and returned it after making a copy, all without her knowledge.
While in prison awaiting trial, Drew refused to speak, eat, walk or even open his eyes. He was strapped to a wheelchair for his court hearings and was placed under suicide watch.
A couple of months later, Drew's condition improved (or, at the very least, he made a psychologist believe it had) and he was moved into general housing.
Drew was facing the death penalty, but he decided to seal his own fate, instead. On January 2, 2006, he committed suicide in his prison cell. An autopsy showed Drew had early signs of kidney cancer.
Some believe Drew committed suicide in order to avoid a life sentence. Others believe he wanted to save his mother from a lengthy trial. Had he lived, Drew would have also been charged with Rebecca's murder.
Drew and his three brothers grew up in New Jersey. They were equally terrified of their father, Robert Planten, who physically abused them for most of their childhood years. When Drew was 13, his mother, Sarah Chandler, left Robert and moved her kids to Michigan where she obtained a law degree and opened a domestic abuse shelter. Robert died in a fire when Drew was 20.
Drew often held grudges as a child, was mean to his siblings and completely shut down when upset, just as he had while incarcerated. He felt resentful of his brothers, who he believed his mother favorited.
As he grew older, Drew became quiet and withdrawn and according to Sarah, he never recovered from the trauma he had endured as a child.
After Drew committed suicide, Sarah filed a lawsuit against the state of North Carolina claiming the prison failed to protect her son. The outcome of the lawsuit is unknown.
A year after his death, Drew's possessions were released to his family. Inside the box of a videogame console (Xbox), Drew's younger brother Duane found more mail belonging to Rebecca, a used feminine hygiene product, photos of several women and their license plates and newspaper clippings of wedding announcements.
Two years before Drew's arrest, his older brother Donald was arrested and charged with four counts of "secret peeping" after he placed a hidden camera in the ladies restroom at his workplace. Donald was given probation and his wife divorced him. Drew's other brother, Ronald, was convicted of credit fraud charges. Duane is the only brother who has lived a successful life and has never had any trouble with the law.
Drew's suicide left many unanswered questions. Due to some of the so-called souvenirs found inside his apartment, detectives feared he may have been a serial killer with a host of other victims, but after his death they will likely never know the truth.
Stephanie's father, Carmon Bennett, filed a lawsuit against Bridgeport Apartments claiming they failed to keep his daughter safe. A month before she was killed, Stephanie reported a man lurking in the bushes outside her bedroom window, on which the lock was broken. Bridgeport Apartments allegedly failed to take any action or fix the lock.
Deanna created the Stephanie Renee Bennett Scholarship Fund which provides financial aid for those planning to attend Roanoke College — the same college Stephanie graduated from a year before she was killed. To date, the fund has awarded over $98,000. Deanne married in 2009 and named Stephanie her honorary maid of honor.
For Carmon, there is only one thought which puts him at ease when he thinks of the daughter he lost, "the hands that took my daughter's life, took his life."
Sources: WRAL, The Franklin News Post, The Roanoke Times, YouTube: The Reel True Crime, Nightmare Next Door, Forensic Files, SRB Scholarship Fund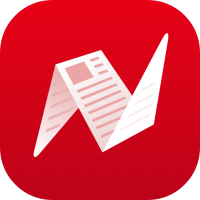 This is original content from NewsBreak's Creator Program. Join today to publish and share your own content.