On June 3, 1999, at 3 in the morning, former marine 23-year-old Zane Michael Floyd phoned an escort service called 'Love Bound' and requested the services of a young female. A half-hour later, a 20-year-old woman arrived at his Las Vegas home.
Zane held the woman against her will and assaulted her. He taunted her with a gun, claiming he had 19 bullets, destined for the next 19 people he saw. Just before 5 am, Zane released the woman and told her she had sixty seconds to run for her life. She ran, and never looked back.
Donned in his military uniform and armed with a 12-gauge shotgun, Zane walked 15 minutes to an Albertsons supermarket and entered the store. His first victim was 40-year-old store employee Thomas Michael Darnell who was shot twice and died instantly.
25-year-old store bookkeeper Christine Goldsworthy heard the bang and as she peered into the supermarket from her second-story office window she saw Zane standing in aisle 7, blasting his shotgun. Christine ran into her manager's office and called 911 .
Four employees hid in the compressor room and removed all of the lightbulbs. Two others hid in the bakery freezer.
Zane shot and killed 40-year-old frozen food manager Carlos Leos and 31-year-old store supervisor Dennis Sargent.
23-year-old stock boy Zachary Emenegger was shot as he dove under a produce table. Believing he was dead, Zane walked up to him and whispered, "yeah, you're dead," before moving on to his next victim, 60-year-old employee Lucille Alice Tarantino, who was the last to be killed.
As Zane exited the supermarket, he found himself surrounded by Las Vegas Police. He ran to the west exit, where he was greeted by several more officers. After an 8 minute stand-off, Zane dropped his weapon and surrendered, telling an officer, "I've always wanted to know what it was like to shoot someone."
Though seriously wounded, Zachary Emenegger survived the shooting. Thankfully, those who were able to hide survived the attack as well.
Zane was raised in a military family consisting of his mother Valerie and his adoptive father Mike, who were stunned that the friendly faces they often greeted at their local supermarket had been slaughtered by their very own son.
During his school years, Zane often acted out and initiated fights with his classmates. After being taken to a child psychologist, he was diagnosed with attention-deficit disorder and prescribed Ritalin.
At age 17, Zane enrolled in the Marine Corps but was discharged due to his heavy drinking. He moved into his parent's guest house and worked several jobs, each ending with his termination.
Shortly before the murders, Zane reached out to his biological father, who had abandoned him and his mother when he was five. His father refused any contact.
He told the court he had no motive for the murders, that he was sorry and would regret his actions for the rest of his life.
On July 13, 2000, Zane was convicted of four counts of first-degree murder, four counts of sexual assault, burglary, kidnapping and attempted murder. He was sentenced to death by lethal injection and was ordered to pay restitution of $180,000.
Now 45-years-old, Zane Floyd was scheduled to be executed in July of 2021. On June 29th, U.S. District Judge Richard Boulware II postponed the execution until October after Zane's attorneys argued lethal injection would cause him "unconstitutional pain and suffering." Zane has requested death by firing squad or a single-dose oral drug, instead.
If the execution is set out, he will be Nevada's first in 15 years.
Sources: Wikipedia, Murderpedia, Macon, Las Vegas Sun, FLOYD v. STATE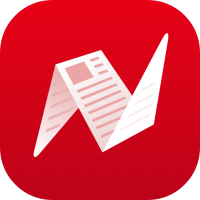 This is original content from NewsBreak's Creator Program. Join today to publish and share your own content.