Although not known as 'conventionally attractive,' Mary Blandy was often described as well-mannered and highly educated, she was well-liked and respected by many. Born in 1720, Mary was raised in a middle-class family in Oxfordshire, England. Francis loved to spoil and dote on his only child.
Mary's parents announced a £10,000 dowry for their daughter's hand in marriage. In reality, the Blandy's only had £4,000 to offer and not a penny more. Francis wanted to portray an affluent appearance and avoid unworthy suitors for his daughter. It was not until Mary turned 25-years-old, an age criticized as too old to be unmarried at the time, that Francis lowered his standards.
In 1746, Mary finally met whom she believed to be the man of her dreams; Scottish soldier Captain William Henry Cranstoun. The two met during his travels and soon enough he was invited to live with the Blandy's and plan their wedding. When William repeatedly pushed his impending marriage to Mary, Francis grew suspicious.
Soon it was revealed Mary's future husband already had a wife — and a daughter back home in Scotland. Francis was furious. He made his lowly opinion of William known and refused to allow him to marry his one and only precious daughter. At this point, William had been living with the Blandy's for one year.
The next two months following the shocking discovery of William's lies and deceit, Francis and his servants suddenly became ill and Mary called a doctor to their home. When questioned by the doctor, Mary explained she had put a powder in her father's food and tea.
The powder had been given to her by none other than William, who claimed it was a 'love potion' which he assured her would make Francis approve of their courtship.
The doctor informed Mary she could be charged for the poisoning, thus she quickly destroyed all of the evidence; burning William's love letters and the rest of the powder. Unfortunately for Mary, the housemaid was able to retrieve some of the powder and sent it in for testing.
The results had come in; Mary had been poisoning her own father with arsenic.
While Francis lay on his death bed he asked to speak with his daughter for the last time. He knew she had been the one poisoning him and she begged for his forgiveness, which he easily gave her.
Although the Blandy's servants who ingested the poison from eating Francis' leftover food recovered, Francis succumbed to the poison on August 14, 1751.
Mary was immediately arrested.
The trial began on the 3rd of March, 1752. Medical evidence was presented in the court. It was the first of its case. The Blandy's servants testified against Mary, stating they had witnessed her putting powder in her father's food and drink as well as destroying the evidence.
Mary was convicted of murder and sentenced to death. When the news of her arrest became public knowledge, William abandoned her and fled the country.
Mary was brought to the gallows on April 6, 1752. Hundreds of onlookers, especially young men, gathered to watch Mary's hanging. Calm and composed wearing a low-cut silk dress and black stockings, Mary climbed the ladder, stopping to state her last words;
"Gentlemen, I beg that you will not hang me high, for the sake of decency."
Had William's cruel plan been successful, he would have married Francis' only daughter and inherited all of his wealth. Instead, he died alone and penniless in late December of 1752.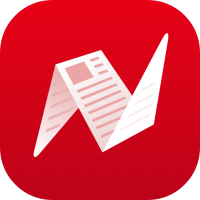 Originally published on Medium by the author. All rights reserved.