The reign of Queen Victoria stretched for more than half a century from 1819 to 1901. Of the many things, her rule is known for the rampant division between rich and poor — the rich became richer, and the poor became poorer. This was also a time when the crime rates increased, both among the rich and the poor. Let's have a look at four such people who exploited the Victorian laws to satisfy their greed.
1. Justice Blackborough who bent the law to make more money
Being a judge, Justice Blackborough already made a fortune from his profession. However, like most rich people, greed for more got the best of him too. He realized that every time someone needed to be freed on bail, they would bribe him to set them free immediately.
Every time this happened, he was paid an amount equivalent to a poor daily wage worker of that time. Blackborough exploited this corruptive habit and put innocent people in jail. This way, he pocketed more money without any apparent guilty conscience.
2. George Hudson who robbed the rich
George Hudson who was a Member of Parliament for Sunderland is well known for expanding railways during the Victorian age. He supervised the construction of thousands of miles long railways all over Britain. However, his intentions were not all that saintly as it appears.
He deceived a lot of people to make money for himself during this period. Owing to his governmental position, he was not held unaccountable for his corruptive ways.
3. Lord MacDonald who robbed the poor
Known as one of the largest groups of Scottish families, the MacDonalds were very poor during the Victorian period. During the famine of 1848, they were barely surviving. The only source of their food was made available in Liverpool.
Seeing this opportunity, Lord MacDonald, the clan chief, bought all the food available and sold it elsewhere for twice the price he purchased. This is one of the times in history, where the leader let his people die for the sake of more money.
4. Victorian Government who exploited the poor
Most laws laid out in the Victorian era was aimed to better the lives of the affluent strata of the society. Often, the rich people were held unaccounted for their crimes, regardless of the extent of their atrocities. While for the poor — they were punished even for the smallest of crimes. Child labour was common during this period. Poor people lived under miserable sanitary conditions and congested areas.
Who are some of the other super-villains you can think about, who existed during the Victorian Era? Do let us know in the comments section.
Like the content? Follow for more.
Or download the app to read more content like this.
Or join the creator program to share more.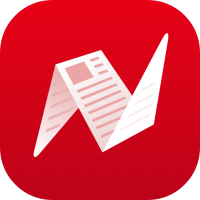 This is original content from NewsBreak's Creator Program. Join today to publish and share your own content.