A recent survey by Gallup concluded that over 45% of parents are not comfortable getting their children vaccinated against the COVID-19. Pfizer and BioNTech have geared up in providing younger children between the ages 5 and 11. Both the vaccine companies have confirmed the safety of their vaccines for children below the age of 12. However, only 55% have agreed on getting their younger kids vaccinated.
As per the Gallup report, when the Pfizer BioNTech vaccine gets FDA approval for younger children between 5 and 11, then at least 28 million more Americans will be needed to get vaccinated.
The survey clearly shows the apprehension of parents over the safety of the vaccine for their children. Since the onset of the pandemic, over 5.7 million children have been affected by the COVID-19 in the United States alone. The recent delta variant has also affected thousands of children across the country.
Though a large number of parents are unsure about getting their younger children vaccinated, as per the poll, more than half the parents are equally worried about their kids contracting the deadly virus. At the same time, around 45% of parents are not worried about this issue at all, as per the survey.
The extent of how much the parents are worried have also been shown to differ based on the party they support. Almost 80% of Democrats are very worried about their children contracting the virus, while only about 25% of Republicans and 45% of independents share the same sentiment.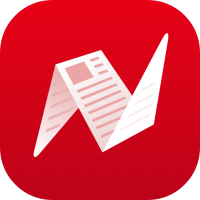 This is original content from NewsBreak's Creator Program. Join today to publish and share your own content.