Saving money happens with the culmination of two reasons: a sense of purpose, which answers the question of 'Why save money?' and motivation, which answers 'How do I keep saving money?'. I imagine these two factors as the foundation on which money-saving habits are built. When either one of these is missing, the habit falls apart.
When I first started saving money in 2013, I was really motivated to save money, but I had no sense of purpose. My motivation stemmed from my parents, and I saw how hard they worked behind us and how they cut down most of their costs to save money to fulfil our needs. My motivation was driven by wanting to help them reduce their costs over me. Though I started saving money to help them, I had no sense of purpose. I was not sure of what I would do with all the money I would save. This hence pushed me to phases where I would save a lot of money in three months but end up splurging all of it overnight — during moments when the vexing question of 'Why am I doing this?' would not stop gnawing at me.
After four similar cycles of saving and splurging, I understood I need to plan what to do with all the money I save. Not having a decent idea of why I am depriving myself of luxuries that most of my friends are enjoying was one of the many reasons why I could not keep myself on the money-saving path. That's when I came up with a twofold plan towards saving money that helped me continue on the money-saving spree and helped me overcome the withdrawal effects of the splurging phases. For once, I could keep saving money and not deprive myself of the little treats I sometimes deserve. So, without wasting much time, let's dig into the details of the two stepped process I worked on for almost eight years to save the maximum amount on a tight budget.
I. The WANF technique
In my first year of college in 2014 — when I had just begun saving money properly, I developed a technique that I proudly named WANF. It is an acronym made from the first letters of the words: 'wants,' 'assets,' 'needs,' and 'fixed' respectively) that helped me keep track of my monthly expenses month after month. It is an easy technique to follow. You already know how much will you make each month and how much you have to save to reach your goal. One thing that makes saving money easy for me is imagining that every time I save money, it's almost like I have earned that amount and not just saved. In Benjamin Franklin's wise words,
"A penny saved is a penny earned".
To apply this technique, you will need to write down all the expenses that you have to cover for that month and sort them into four separate categories like in the list below.
1. Wants — This column should include the expenses that you don't need, and you could altogether avoid spending on them that month.
Like in the chart I attached below, I have added 'eating outside' and 'book' (that is not related to my course) as in the 'want' column. It's understandable why I would do that. I can cook at home instead of eating outside. It will save money and fill my stomach with something healthier and more nutritious. I could rather eat out once in two weeks as a treat. That will surely help cut down the cost.
It's the same reason why I would not spend on buying new books every month, especially when I have to save. I could use my library card to read the same book or borrow it from a friend who has it. There are many ways how you can read it without blowing your savings on it. Back in 2007, when I was in the seventh grade, my best friend was trying to save her pocket money to get herself a new pair of sandals. However, when the last part of Harry Potter came out, she couldn't resist and spent all the money she saved on a book that would have cost a fraction of the amount a month later. Had she saved her money and waited for just a month, she would have gotten herself that pair of Jimmy Choos and the book for herself.
That's what you have to keep into account while trying to save money.
What do you need right now?
Is there an intelligent way to get it without compromising all your wants?
The answer to these two questions will push you towards saving money.
2. Assets: This column should include the expenses that you don't need but could benefit you as occasional 'treats' to balance your savings.
Unlike the things or expenses in the 'wants' column, this one should include those items that can serve as the occasional 'treats'. If you have nothing in this column and are not spending a significant amount in any other column, you can feel free to shift a couple of things from the 'wants' column to this one.
When I started following this WANF technique to decrease my expenses and increase my savings, I used to allot a specific amount for each column. I could not spend anything more than the allotted amount on all the items in that column. That way, I could keep track of whether I could transfer anything from my 'wants' column to the 'assets' column and not spend anything more than needed.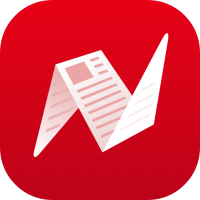 3. Needs — This column should include the expenses you need that month, and there is no other way you can skip these.
This one is self-explanatory. There are specific sets of expenses that are needed that month and can't be skipped because you won't be able to go without them. It could be a new pair of shoes because your only pair has broken, or it could be your laptop's new charger because the previous one is not working — you get my drift.
4. Fixed: This column should include the expenses incurred every month, and like the things in the 'need' column, they cannot be skipped.
These expenses are very much similar to the ones present in the 'needs' column. However, the difference lies in their frequency of occurrence. If there is any item on the 'needs' column, it stays there only for a month or two. However, the 'fixed' column's expenses are recurring — like your rent, internet, subscriptions, or groceries. Even if you pay these recurring fees in instalments, it's wise to set aside the fixed amount for each item to avoid being overburdened with those expenses.
II. Categorize cash into envelopes depending upon your need for the month
Though old-fashioned, this system is gold. I have been using strategy since I was thirteen and was given monthly allowances (no kidding). I saw my parents keep track of their money using several colourful envelopes. So this habit was drilled into me since the start.
I kept money in separate envelopes, each bearing the name of the category I would want to spend that amount of money on. Keeping cash in envelopes is the best way to keep track of the monthly spending. There have been a dozen times when my spending was way off the charts, and nothing but these cash envelopes helped me keep track of my money. I still keep five different envelopes bearing different amounts for groceries, household, daily taxi fares, occasional lunches, mobile phone charges, and one envelope titled 'extra'.
The 'extra' envelope bearing $30 has been a lifesaver on numerous occasions. When the $30 goes unspent for the month (usually it doesn't), I transfer the money into a seventh envelope called 'treats', at the start of the following month. The 'treats' are for me to reward myself for being patient and persistent towards saving money. Over the years, I have realized that making the 'saving money muscle' requires lots of energy, time, and patience like building any muscle. If not done right, you can burn out. We, as humans, are wired to look out for rewards. That keeps us motivated. So timely treats are essential, and that's what my 'treats' envelope does to me.
Apart from the 'fixed' amount every month, all my other spendings are fulfilled from one of the envelopes. It helps me keep track of every penny I spend and to remind myself of how I still have left in the envelopes to survive the month with ease. More importantly, this system of having hard cash in hand provides more value to money than credit/debit cards. Though card purchases are more convenient than cash, money helps you keep a check on your bank balance and follow your planned budget. There is something about paying with cash. It makes parting with cash a lot difficult and sometimes even sentimental for me. However, with the cards, the money feels like easy cash with no emotional strings attached.
The best part of the cash envelopes is that I cannot add any more amount until the next month. No matter how broke I become because of my reckless spending, I can check where and how I spent the money that month and keep myself in control the next time I feel like spending on that fancy earring I spot while 'window shopping' online.
There have been times, especially when I started saving money in different envelopes and ran out of cash in one of them — especially for groceries. At such times, I compensated with the funds available in either of the other envelopes. Also, I have learned from my mistakes and avoid overspending. I divide the total amount in the envelope into four parts — each part for one week. Having a weekly target is always easier for me and more accessible to track than having a monthly target to chase.
As I mentioned previously, building this habit will need repeated reminders and constant motivation. Having a money-saving buddy will always help. My roommate was my money-saving buddy. Having another person save money along with you can prove to be a motivation in itself.
Parting words
My money-saving mindset through these two steps has helped me not only as a money saver but also in other aspects of life — so that I do not keep going through save-and-splurge phases. Even now, I have to keep reminding myself that it's okay to slow down and not try to save everything all at once. As I mentioned before, building money-saving habits is like building muscle. One cannot lift weights one day and expect a muscle to grow the next day. It takes weeks, if not, months for the muscle to slowly develop. Likewise, the money-saving ''muscle'' also develops gradually over time.
To follow the two-step process I have highlighted above, first, make sure that you take out time, analyze where you stand, and why financial saving is crucial to you. Next, make a plan to find your financial motivation, purpose, and goals. Finally, focus on your plan to build the habit and look out for your daily expenses. Saving money is that simple.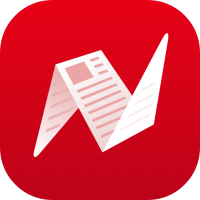 This is original content from NewsBreak's Creator Program. Join today to publish and share your own content.