As easy as it may sound, making even a tiny change in any habit is painstaking. I have tried everything — maintained a routine for twenty-one days, sometimes even sixty-six days — yet always found myself back into the procrastination loop. It's annoying and amateurish. I didn't need any motivation anymore. Instead, I wanted someone to point a gun at my head because I felt that's the only way I would work hard towards my own goals.
Everything changed for me when I read James Clear's Atomic Habits, in which he wrote,
"Habits are the compound interest of self-improvement."
This line meant that to reach anywhere in life, I had to improve. I had to do it myself, and nobody would ever do it for me. Elon Musk is where he is because he compounded his self-interest every day, and so did Barack Obama or Bill Gates. They have each worked towards improving themselves unapologetically in developing their habits.
Every self-improvement step will only add up to get you in the habit you wanted all along. As always, consistency is the key even here. Once you miss a single day, you will find yourself get back to your amateurish self again, precisely as I did. Yes, making changes means getting out of the comfort bubble but knowing that nobody will do it for you.
Here are my top three simple habits that I taught daily to move from an amateur towards a more professional self.
1. Pros Are Selfish; Amateurs Aren't
For a long time, I thought about everybody else's feelings except my own. It's difficult saying 'no.' I struggle to utter the two-letter word even now. But trust me, this is that one habit you must build right away.
Once in a while, learn to prioritize yourself over everybody else. That doesn't mean you have the liberty to mistreat anybody. You choose to respond to the email at scheduled intervals, you turn down offers that don't further you in your career, and you cut off people who weigh you down. It doesn't make you selfish; it merely makes you professional towards your goals.
This way, you will prioritize yourself and learn to respect time for yourself and others. Keep asking yourself:
"Is there a better and more efficient way to do that particular task?"
Eventually, when people see you respect their time, they are bound to respect yours, and you will find lesser situations where you're forced to say 'no.'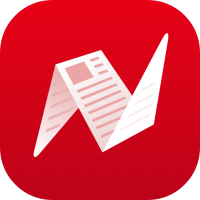 2. Pros Take Breaks; Amateurs Overwork
I can't stress this enough: please take breaks before you are exhausted. Step away from that screen. Put that pen down. Close that book. Take some time off. Remember, you can't control your life if you are tired all the time. More importantly, stop fretting over things you can't do anything about.
I often find myself becoming increasingly agitated when I can't get to the end of a task. I keep on grinding my wheels without making any significant progress at all.
The best thing to do in these times is to recognize when you are unproductive. It's okay to reserve your energy for things that matter the most.
3. Pros Own Their Ideas; Amateurs Don't
Please, if they are your ideas, you own them! Write this down in your diary or nail it on the wall — make it a point to OWN. YOUR. IDEAS! It takes a great deal of courage and a lot of self-respect sometimes, but they are yours, to begin with. To reach anywhere, you must include this in your self-improvement list. Habits like these take a long time to compound, so you have to begin now.
If you want to achieve the goals you have set up, people have to recognize your achievements. And for them to do that, you have to let your ideas remain yours. Understand when you are being included in the team and when you are being treated like a doormat. There is a thin line between the two.
Quick Takeaways
To change yourself from an amateur to a professional in any field,
Learn to say 'no' when needed. Learn to respect your own time — it's yours, to begin with. You need to spend it wisely. "Time is galleons, baby!"
It's okay to take timely breaks. Overwork will lead to burnout. That's not what you need to achieve your long-term goals.
Being humble is understandable. But you must know when you become a doormat for somebody else. There is a thin line between arrogance and humility called 'confidence.' Embrace it.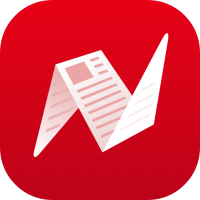 This is original content from NewsBreak's Creator Program. Join today to publish and share your own content.
Like the content? Follow for more.
Or download the app to read more content like this.