They say that 'history repeats itself.' Looking around, we sometimes see glimpses of mad rulers around us. Some drive themselves insane because of their workload, some are driven by their lust for more power, and others are just who they are — unfit to hold that kind of power. The struggle to expand the kingdom has also tested many kings and queens' sanity over the years. History bears testimony to several mad rulers who were revered and hated alike.
1380–1422: King Charles VI of France
When King Charles VI was only eleven years old, he was given the title of King of France. He was known for his generosity and love, and was even nicknamed "Charles the Beloved." However, in his twenties, he started suffering from frequent episodes of psychosis, which soon earned him the title: "Charles the Mad."
The first instance of the crazy episode happened twelve years after King Charles VI came into power. In 1392, one of his great friends and advisors was allegedly found guilty of attempted murder. When Charles discovered that it wasn't his friend, but another man named Pierre de Craon that had attempted murderer, he launched a military expedition to find the would-be assassin. He singlehandedly killed several men, including the "Bastard of Polignac." However, Charles was severely ill, and most of his commands didn't coincide with his actions. When the king's unexpected killing spree crossed limitations, the cavalrymen were forced to stop him, after which Charles soon went into a coma.
Such periods of mental confusion and the inability to recall the most basic details followed the king throughout his life. Sometimes, Charles could not remember his name or who the members of his family were. One time, he believed himself to be Saint George. He could recall all his servants but did not remember his wife or any of his children.
By the time the French king was in his forties, he downright refused to bathe or even change clothes. This phase went on for half a year in 1405. It has also been recorded that there were moments when Charles believed himself to be made up of glass — thus "breakable." He protected himself at all times so that he wouldn't "shatter." He went a step ahead and got iron rodes sewn into his clothes so that he wouldn't come into contact with another person and not break.
1730 — 1740: Empress Anna of Russia
Anna Ioannovna was a decade long Empress of Russia. Though she had blue blood running through her veins, she was not born a successor to the throne. Hoping that the empress would favour the Supreme Privy Council of Russia, they brought her to the position to act as their puppet ruler. However, Anna had other plans after being forced into power. She obtained a stubborn power after she placed secret police that did her dirty bidding. Anna left no stone unturned to torment the people who gave her the power to do so.
Of the many people she disliked, the empress particularly hated her courtier, Prince Mikhail Golitsyn. Her loathing forced him to become the court jester who would pretend to "lay eggs like a chicken" whenever anybody entered the palace lobby. His humiliation did not lower her hatred towards him. She turned up her torture by a notch. She forced him into a marriage with an older, lower-class maid, Avdotya Buzheninova.
Anna organized them an expensive wedding with an "ice palace" to spend their first night at. The ice palace had all pieces of furniture made from ice — including the bed — where the newly wedded couple were forced to sleep on her orders. If that's not it, the empress forced the bride and groom to dress up as clowns and sit inside a cage on an elephant while parading the entire city and people making fun of the new couple.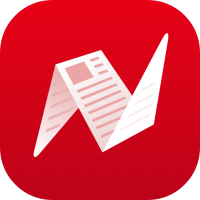 1777–1816: Queen Maria I of Portugal
A decade after Maria came into power, her madness streak started to surface. Her conditions often became unstable, and she would suddenly begin to act weird — like in a state of delirium.
Soon after her husband died in 1786, Maria did not allow for entertainment inside the court and even discontinued many national festivals. Not much later, she lost her son to smallpox. With that, her mental condition worsened, and the queen never recovered. She would scream for hours and her echo would vibrate throughout the walls of the palace. When Maria wouldn't shriek, she would rant about a devil inside her that had taken control of her body. Her violent impulses would take over most times — she would punch the walls and slap her servants or anybody who came near her.
Maria ruled for almost three decades despite being the mad queen. Before her insanity took over, Maria was well known for her political achievements — the first undisputed Queen Regent of Portugal and Brazil's first monarch.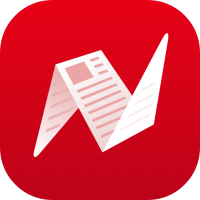 This is original content from NewsBreak's Creator Program. Join today to publish and share your own content.
Like the content? Follow for more.
Or download the app to read more content like this.