I wouldn't say I like social media, yet I follow the weekly ritual of checking on people on different forums. No matter how hard I try, I cannot wholly disregard social media's power in our lives. On some weeks, I love those thirty minutes of social bliss. On others, I regret pressing the application icon.
That day I made the mistake of opening Instagram for the second time in the whole week. While I scrolled down my feed, I quickly hearted every post that followed one after another.
Somebody got engaged. Somebody got married. Somebody changed their job. Somebody is now the boss. Somebody won a lottery — everybody fulfilling the next step towards a successful life.
Was I jealous? Definitely no.
Was I apprehensive? Definitely yes.
Strangely, the world we live in has defined our lives for us — described successes and failures for us — and given us deadlines for everything.
Get a job by 23. Get married by 25. Have kids by 30.
That day I could not help but think: who formulates these rules? If I don't follow them, will I not be successful? Are completing the tasks before the 'society stipulated deadlines' the only way I could reach somewhere in life?
These questions had been gnawing in my head for a while. Coincidentally, in the following week, I had the fortune of reading The Formula: The Universal Laws of Success by Albert-László Barabási. The network scientist, Barabási, critically studied many famous people's successes, including academics, pilots, athletes, and musicians, and scientifically evaluated them in his book. Based on his observations, Barabási came up with five universal laws of success — each law intertwined with the other.
Let's first look at the example from his book of an academician who bloomed late in his career. We'll then go through the five laws of success as formulated by Barabási, one by one.
The Nobel Laureate At 85
After leaving graduate school, Fenn didn't immediately get an academic appointment. He published his first research paper at the age of 32 and joined Princeton at 35 as a researcher. He then joined the faculty at Yale at 50 — when he was old by academic standards. Though Fenn was very hard-working and diligent, he didn't make any significant breakthrough until after his retirement at the age of 70.
Despite his retirement, Fenn showed no interest in stopping his scientific endeavour. He relocated to Virginia Commonwealth University and opened a new lab. Through his unmatched work, he revolutionized our understanding of how cells work — which then won him the Nobel Prize in Chemistry in 2002 at the age of 85 years.
Through his story, Fenn taught us that: Our chance of making big has significantly less to do with our age.
There are so many other famous people with a similar story — of succeeding very late in life.
Alan Rickman's first movie came out when he was 46.
Ray Kroc joined the McDonald's franchise when he was 53.
Nelson Mandela became president when he was 76, after spending 27 years in jail.
Julia Child hosted her first TV show when she was 50.
Vera Wang opened her first bridal boutique when she was 40.
I think you get my drift.
Based on stories like Fenn's, among many others, Barabási devised five laws for success.
The First Law:
"Performance drives success, but when performance can't be measured, networks drive success."
Not all the time when you work hard, you succeed. Sometimes luck plays a significant role too. And when neither hard work nor luck has your back, connections do.
Connect. Connect. Connect.
Sometimes not only what you know matters — but who knows you matter too. That's why writers have a writing group; scientists have a scientist group; teachers have their groups. Support from their kind of people — that's what gets any professional to the next level. People always listen to those they know.
No matter how badly you think the world is broken, there are still good people out there who have each other's back. Find and connect to such people.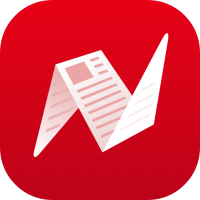 The Second Law:
"Performance is bounded, but success is unbounded."
Fenn was aware of his potential, and he was unafraid to take his sweet time to get into the form. The fact that he was a retired academician didn't deter him from his scientific endeavour. He knew there was only a little hard work needed from his end to get where he wanted to be. He also knew that the return would be so much more — look at how many lives he changed through his research breakthrough.
There is only so much hard work you can put in, or so fast you can run. Once you know your potential and are willing to exploit it to its fullest, there is no stop for you — there is no limit to the amount of money you'd be able to make or the number of lives you can touch.
Your life is yours. Live it to the fullest.
The Third Law:
"Previous success × fitness = future success."
If you have ever succeeded before, in any way, that old success of yours will accelerate your next success like nothing else. And if you haven't cracked the 'success code' yet, then work on your 'fitness' or the quality of work you're willing to put in.
This is something you may observe on Amazon websites. Details like consumer ratings and sales over time help predict trends, deals, and consumer satisfaction. Such data helps distinguish between the herd and true consumers. That is how you have the Amazon bestsellers or Kindle bestsellers.
Once you are providing quality, your connections will amplify the 'you effect' for you.
The Fourth Law:
"While team success requires diversity and balance, a single individual will receive credit for the group's achievements."
This is one bitter truth. Real-life is not like school life, where one child does the assignment, and the entire team is credited. In the real work world, it's the opposite. Sometimes the individual who gets the most credit has nothing to do with the actual work or the person who did the job. But this does not mean that people who work in teams are not credited at all. While one person is declared the winner, others are still associated with the winning 'team.' Remember connections? That is what matters here.
Credit is perceptive and is a collective social phenomenon where society defines 'credibility' and pinpoints a single person as the winner. There is little you can do about it.
The Fifth Law:
"With persistence success can come at any time."
This is a universal rule. There is nothing like persistence that drives success.
If you want to be a successful runner, keep running every day.
If you want to be a successful scientist, keep discovering every day.
If you want to be a successful chef, keep cooking every day.
There is no end to how much you put in and how many days you invest in.
You don't give up. Breathe. You have all the time in the world. And keep working after your goal day after day.
Parting Words
If you haven't been world-famous yet or haven't had the kind of success you always wanted in your 20s — it doesn't mean you won't get there.
Good things take time. Know that success is not the end product of hard work alone. It is dependent on the connections you have, the kind of effort you put in, and the consistency you show in your job.
This is what is stopping you from achieving great success. You forget that the definition of success differs with each individual.
Find yours and stick to it.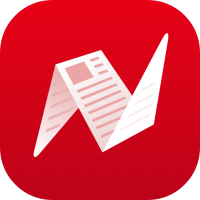 This is original content from NewsBreak's Creator Program. Join today to publish and share your own content.