Last evening, while steering my trolley away from the 'personal hygiene' aisle, I spotted a group of four people six feet ahead of me — with a small piece of cloth yanked up over their mouth and nose. I subconsciously touched my green surgical face mask to remind me of the tiny, invisible viral foe that could be lurking around the corners. I quietly turned around retracing my steps towards the cash counter avoiding any direct contact with others around me.
Most of the countries around the world are slowly coming out of the lockdown. The changes, though uncalled for, have caused drastic measures to be taken by the common man to keep cases from rising again. Wearing face masks and gloves when in public, excessive usage of hand sanitisers — has become the new normal. But will these actions, especially plastering face-masks in public will suffice? Will it keep coronavirus infection rates from jumping up again?
In all honesty, nobody knows.
Research, however, has given more than enough reasons to keep the face-masks on despite the lockdown being lifted. Let's have a look at the top five among the many.
1. Lockdown may be over, but Pandemic is not
This is one fact that most people are unwilling to face.
Believe it or not — a single act of coughing can produce over 3000 droplets! The same amount of droplets are produced while talking for five minutes. There are even fears that the virus may spread simply through breathing too. One particular study showed that thousands of droplets are sprayed into the air by just uttering the words "stay healthy."
These droplets though invisible to the naked eye are present in the air long after being released. This means, not just the people in the immediate vicinity are prone to infection, but also the ones who enter the area much later.
Shrugging off the face masks, hence, may not just affect the individual themselves, but also pose a danger to infection for the ones around them — in real-time or not.
2. Droplets remain suspended in the air for long periods
After being released from mouths or noses, the droplets — infectious or not — remain suspended in the air for hours. They may also adhere to close by objects or surfaces. Recent scientific evidence suggested that virus particles may even spread through ventilation systems in buildings.
Another fresh report revealed that the virus is even infectious after 16 hours since its suspension into the air via droplets.
Many reports suggest that anywhere between 6% to 18% of infected individuals carry the virus within themselves, without developing any symptoms of any kind. Additionally, the virus takes 5 to 14 days to develop inside the body before the symptoms first appear in the infected individual.
This means: if an unmasked individual visits an area where an infected unmasked patient was present 16 hours ago, the former will still have a very high chance of catching the virus — despite the time period passed.
A simple act of wearing a face mask will reduce those chances to a large extent.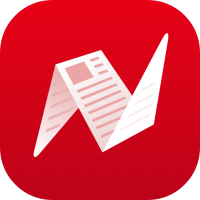 3. The transmission rate is higher in indoor environments
Because the virus remains active for prolonged periods, the chances of being infected exponentially increase in closed spaces — like at homes, public transports, restaurants, theatres, shops, gyms.
Additionally, using public toilets have been shown to increase the chances of infection. The reason being, when the toilets are flushed, aerosol particles containing the virus is released into the air — which remains suspended there for a long time.
Since the lockdown has been lifted, mass testing along with contact tracing and quarantine is being done by the health departments all across the world. They usually try tracing every single person the patient has been in contact with — in order to keep ahead of infections in the community. However, to trace who was seated beside you in the Uber — could be a tedious task.
Using the face mask, especially in crowded public places can reduce the chances of being easily infected and also ease things for health officials.
4. Face-Masks: easiest hack to flatten the curve
Whether we collectively agree or not, but using face-masks irrespective of the material it is made up of, can potentially make a huge difference. As people have started resuming their old lives, and have started mingling again — face-masks may serve as a huge advantage in keeping infection rates down up to 40%.
Recent research work at the University of Cambridge showed that daily face-mask usage by at least 50% of the population could potentially reduce the infection rate and help flatten the curve of the disease spread.
Venki Ramakrishnan, president of the Royal Society added his concerns to the seriousness of the issue. He said:
"It used to be quite normal to have quite a few drinks and drive home, and it also used to be normal to drive without seat belts. Today both of those would be considered antisocial, and not wearing face coverings in public should be regarded in the same way. If all of us wear one, we protect each other and thereby ourselves, reducing transmission. We lower the chances of future surges and lockdowns which are economically and psychologically disruptive, and we increase the chance of eliminating the virus. Not doing so increases the risk for everyone, from NHS workers to your grandmother.
"Wearing a mask did not bother our Italian, French or Spanish neighbours, none of whom were used to wearing one before the pandemic yet now do so routinely. So just treat it as another item of clothing that is part of the new normal and wear it whenever you cannot socially distance safely. It the right thing to do, and a small price to pay, to help keep infections down and the economy open in the pandemic."
Yes, I agree. Wearing face masks on a daily brings a lot of discomforts and involuntary self-consciousness. It even devoids us of simple joys like spotting facial expressions behind the masks.
I also agree that face masks alone do not make us impervious to infection. Yes, it's difficult, annoying, and even preposterous sometimes; but wearing face masks could potentially lead to milder disease conditions and help reduce hospitalizations and deaths.
This piece of cloth is a small price to pay to keep the people around us safe.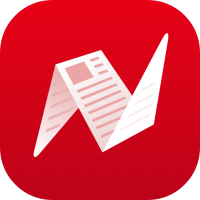 This is original content from NewsBreak's Creator Program. Join today to publish and share your own content.