1. Christopher Columbus
Christopher Columbus first reached America in 1498. A year after Vasco da Gama discovered India, Columbus set out to find another distant, foreign island in May of 1498. On discovering the Paria Peninsula of Venezuela on the 5th of August 1498, Columbus became the first European ever to reach the American mainland.
There were four voyages that Columbus took on himself — of which, his final journey was of great significance in furthering the Age of Discovery. After exploring the American coasts, Columbus set up a temporary legion near the Belén River of Panama.
2. Vasco da Gama
One of the most significant discoveries made in history is finding the sea routes towards the Indian subcontinent. Vasco da Gama was a Portuguese sailor who first discovered the sea path to India. He left his city, Lisbon, on the 8th of July in 1497 along with four ships' fleets. They reached South Africa in the following November.
After they found their way to Kenya in April, da Gama came across a sailor who knew of a route to India's coast on the southwest. With this knowledge, the sailors started their twenty-three days journey towards the Indian city of Calicut. They subsequently became the world-renowned Portuguese heroes who gave the world the keys to the rich Indian subcontinent.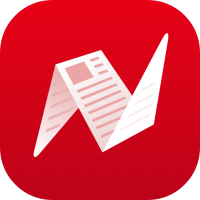 3. Hernán Cortés
Hernán Cortés was a Spanish soldier who took over modern Mexico City and filled their treasury with wealth of all kinds. The most important factor he introduced towards the development of his new kingdom was the horse. Eventually, more horses were made available in the New World's land. Horses were one of the main reasons for his conquest of the Aztec and the Incan Empires. Neither of the two armies from the two empires had seen humans riding animals before.
Eventually, horses transformed the Native American culture. The scattered group of people in outlying areas started mingling with each other — establishing trade and wars. Hunting became much more manageable. Moving towards distant places became much more comfortable and allowed for the diffusion of different cultures.
4. Henry Hudson
The period between 1500 and 1600 saw lots of seafaring towards searching for a shortcut between the New World and Asia. Among the many seafarers was Henry Hudson, who was aided by the Dutch East Company and successfully found a new route through Arctic Circle.
Hudson rested at the Bronx, followed by Westchester, and finally reached Albany. There he found "as beautiful a land as one can hope to tread upon." He took over that region along with New Amsterdam and claimed them to belong to the Dutch. Now, that valley, the river where his ship rested, and an adjacent highway have been named after the seafarer.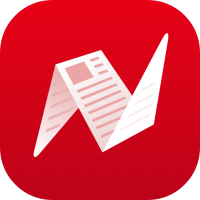 This is original content from NewsBreak's Creator Program. Join today to publish and share your own content.
Like the content? Follow for more.
Or download the app to read more content like this.