Trae Young is morphing into a superstar with his latest string of performances in the NBA Playoffs, something the Atlanta Hawks haven't had since Dominique Wilkins. Not only is he coming into his own in his very first playoff run, but also he is doing so playing the role of a "heel."
For those that don't know that term, it is a word used in professional wrestling for the "bad guys." Wrestlers like Roddy Piper, Chris Jericho, Edge, and Randy Orton made a living off of playing the villian, welcoming the boos, chants, and jeers from the crowds. Young is doing this very same thing right now in this playoff run, and both he and the team are thriving because of it.
Trae Young had fun in the first two rounds toying with the crowd.
The New York Knicks and Philadelphia 76ers had no answers for Young in the first two rounds, and each team's respective fan base let the Young hear it because of it. In the first round, the Knicks refused to make adjustments when defending Young, and they paid for it by getting eliminated in five games, rather easily. Young showed out, and got the Hawks' supporting cast involved regularly.
Knicks fans chanted "Trae is balding," and other chants that are not suitable to repeat in this article. These chants did not faze Young. If anything, they gave him more motivation to put on a show. In return, Young and the Hawks sent the Knicks packing on vacation in their home arena of Madison Square Garden. No matter how physical the Knicks tried to be with the team, they had no answers and their frustration began to show. A now infamous video of Knicks fans yelling at Young as he is standing on the sideline waiting to inbound the ball as he looks on with a smile sums up perfectly how Young enjoys his role of the "heel." Let's not forget, Young is now hated in New York so much that a Knicks fan spit on Young. You don't get that type of heat without being viewed as a villain, and Young loves it.
Young gave the crowd a bow after draining a three late in the fourth quarter of game 5, cementing his villain origin story. That was just the beginning however.
The 76ers were Young's next victim.
The 76ers had no answers on defense in the first half of game 1, and by the time they figured out the Hawks offense, it was too late. From there, the Hawks lost two straight to the 76ers as Philly made adjustments. Young continued to have great performances; all while 76ers fans began echoing the chants from Knicks fans at times. Young and the Hawks were not worried. Atlanta would end up winning three of the next four games to finish off the 76ers in Philly. Young's villainy even wore off on John Collins, who wore a shirt of him dunking on Joel Embiid to a press conference after the game 7 win.
These Hawks don't care what people think and thrive on this fact. After sending the 76ers on vacation, all anyone could talk about was Ben Simmons and Doc Rivers, and how both guys should take the blame for the collapse. Like a good "heel," Young helped transform a confident organization in Philadelphia who felt they would win the NBA Championship this year, to an organization that is in shambles and currently trying to figure out what to do next. This team is thriving off of playing on the road, and if they want to win an NBA Championship, they need to keep this mindset going.
The shoulder shimmy seen around the world.
Young went ballistic in game 1 against the Milwaukee Bucks, putting up 48 points and 11 assists. Both Collins and Clint Capela put on great performances as well. It was an overall team effort, led by a fearless Young who was left so wide open at one point in the third quarter, he decided to give a shoulder shimmy before draining a three. Young's confidence in his ability is a big reason why opposing fans don't like the guy, and Bucks fans may be the next batch to boo and curse at him. As we know though, this doesn't faze Young, and only makes him more motivated.
The one downside to the shoulder shimmy… the Bucks could come out on a mission to quiet Young and the Hawks and prove that they are the best team in the Eastern Conference. The Hawks are a very young team, and continuing to listen to coach Nate McMillan and make adjustments throughout the series will be crucial. Continue to be confident, but not cocky.
Young's attitude and confidence is great for the Hawks, as long as he continues to back it up with exceptional play on the court. The Hawks need him to be a superstar if they want to make their first NBA Finals, and even win their first championship in Atlanta.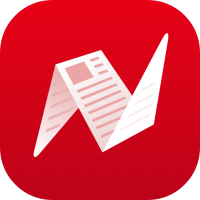 This is original content from NewsBreak's Creator Program. Join today to publish and share your own content.