News just dropped a few hours ago that Tallahassee will lead the charge in Florida and start charging "businesses, schools and government agencies" that are mandating proof of COVID-19 vaccinations for citizens by Sep. 16.
It's no secret that the topic of vaccines has been a hot topic around Florida, back in May, Governor DeSantis made a big move in St. Petersburg by signing Senate bill 2006, which banned lockdowns and vaccine passports while shifting attention to "emergency preparedness for future emergencies".
It was move that was praised by some, including representative Tom Leek, who said the decision was "the appropriate balance between protecting one's safety and one's personal liberty."
However, many are fighting for the right to require vaccination proof. Florida cruise lines such as Carnival and Royal Caribbean started the pushback wave by finding loopholes around the strict vaccine passport ban by requiring unvaccinated guests to buy travel insurance and COVID-19 testing. The cruise lines stated that even with these extras, they wouldn't be allowed in certain parts of the ship.
But no more and Floridians have taken to social media to voice their concerns and opinions about the recent news taking over Florida. Comments range from statements of "government overreach," to business owners saying "health matters" and they're happy with the choice, to someone leaving a picture of Ivermectin Sheep Drench medicine.
In support of DeSantis' choice is Christina Pushaw, who gave her opinion in an email, stating the choice is "protecting all Floridians' individual rights." The direct quote reads:
"Governor DeSantis is making decisions based on empirical evidence, upholding the rule of law and protecting all Floridians' individual rights," the governor's press secretary, Christina Pushaw, said in an email to 8 On Your Side. "Defending individual rights from unjustified overreach, whether by government or business, is a legitimate use of state executive power."
However, Nikki Fried, the Agriculture Commissioner and governor candidate did not feel the same, stating it was "an insult to the free market principles he claims to champion."
"This not only goes against common sense — it's also an insult to the free market principles he claims to champion," Fried said in a statement. "(DeSantis) has made it abundantly clear that he's more interested in getting revenge against Floridians who are trying to do the right thing than he is in stopping the spread of COVID or supporting our local businesses."
And Floridians seem to be in agreement. In a recent poll by Quinnipiac University, when asked how they feel about DeSantis' decision-making during COVID, 51% disapproved and 46% approved. It's a tight race, yes, but still. And though recent reports show weekly COVID-19 case numbers that haven't been so low in weeks, the question to ask is is fining businesses and governments who are asking for proof of COVID vaccinations a little over-kill? Or is it best for Florida to preserve privacy and freedom? Do you agree with the fines? Let me know your thoughts in the comments.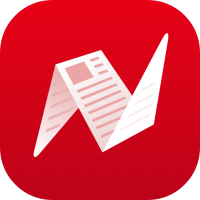 This is original content from NewsBreak's Creator Program. Join today to publish and share your own content.