Every so often you'll see a story in the news that just makes you say "what?"
Since fake COVID-19 vaccine cards have been popping up around the country and people are tired and wanting to travel, a few people have been caught in the most baffling ways possible.
The current story spreading across social media and news outlets today is about a woman named Chloe Mrozak from Oak Lawn, Illinois who could earn misdemeanor charges and is being held at a jail in Honolulu after misspelling "Moderna", as in the Moderna vaccine (she'd put "Maderna").
Investigators said in a report Chloe was traveling to Hawaii on vacation and raised suspicion at the Danial K. Inouye International Airport on arrival. She was in direct violation of Hawaii's Corona virus emergency proclamation, which requires travelers to be fully vaccinated or show negative test results.
To ensure the safety of the state, which, as of September 1, is reporting 62,949 confirmed COVID cases. The Disease Outbreak Control Division of the Hawaii Department of Health is also requiring a ten day quarantine for travelers coming into the state, unless you previously took advantage of their "Safe-travel Pre-testing Program," which allows travelers to have their vaccine records digitally validated so they can bypass the manual paper record inspections.
Even a couple from Florida attempted to travel in mid-August tried the fake COVID-19 vaccination card trick with massive failure. The couple, who was identified as Daniela and Enzo Dalmazzo from Miami, Florida tried to also get into Hawaii with fake COVID-19 vaccine cards.
And while they didn't misspell the name of the vaccine, they were outed in a similar eye-brow raising fashion. The couple also brought along their two children on vacation producing vaccination cards for both of them.
Great.
The problem? According to a formal report filed by the Hawaii Attorney Genera's office, the children were born in 2016 and 2017, far too young for the vaccine, which the CDC says is approved for children 12 and older.
Though they have since posted bail, the couple received charges of falsifying a vaccine card, and Daniela, since she was the one to hand over the vaccine cards for her children, has earned two more counts. The falsification of documents could earn the perpetrator up to a year in prison, a $5,000, or both.
Florida has been recently cracking down on residents like the Dalmazzos. Currently, owning a fake COVID-19 vaccination card is punishable under federal law, but Michael Grieco, a State Representative from South Florida is gunning to give state and local law enforcement the ability to charge someone with a felony under state law and arrest them for counterfeit COVID-19 vaccination cards.
Currently, 63% of Florida residents have received at least their first does of the vaccine, and 52% of Florida has received both doses. If you disagree with the vaccine, that's fine, but don't go out and purchase a fake COVID-19 vaccination card, which are for sale even on Amazon and have been for some time.
If you ask me, it's just not worth it. If you want to travel get your vaccines or a test, follow the rules, don't break the law. And of course, make sure everything is spelled right.
What are your thoughts about the recent use of fake COVID-19 vaccination cards? Let me know in the comments.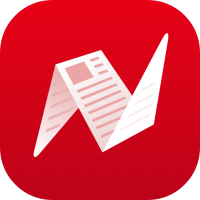 This is original content from NewsBreak's Creator Program. Join today to publish and share your own content.