Back in June, the Florida Department of Health announced they would pull back on daily COVID-19 case reporting and switch to weekly updates instead, and some Floridians are not having it.
As of August 31, news reports have been announcing that an Orlando Democrat lawmaker, Step Rep. Carlos Guillermo Smith and non-profit group, the Florida Center for Government Accountability, are now suing the Florida Department of Health in hopes that they will return to reporting daily COVID case numbers after switching to weekly, a move that Smith says is "unlawful."
Dr. Scott Rivkees, the state surgeon general and the Department of Health have not commented on the lawsuit and are continuing to refuse releasing public records for "daily pediatric case numbers, hospitalizations and deaths for Orange County, along with a broader request for COVID-19 data in all 67 counties."
Their reasoning? The data is "confidential". When the Florida Department of Health originally told the public about their decision, they assured Floridians they would continue to "adapt and respond." The direct quote reads:
"Infections and disease control is a core function of the Florida Department of Health. The department will continue to adapt and respond to COVID-19 to protect public health statewide."
However, Smith is not buying what the Florida Department of Health is offering. Smith is adamant about receiving the daily reports from the Department of Health, stating the necessity of this vital information is crucial to protect ourselves and our families. Additionally, he says not releasing COVID public records is against the law. In a statement, Smith shot back:
"The DeSantis administration has consistently refused to release COVID related public records, which not only hurts our efforts to contain the deadly virus, it's also against the law."
But should the Department of Health really be sued, or are the current updates good enough?
Since the story dropped and has been circulating around social media, including on Carlos Smith's official Twitter, who shared one of the many news reports and commented "that's me!" on a Miami Herald Twitter post, people are showing their support in favor of Smith's decision. Commenters have been saying they'll donate to the cause, how they can't find updated info and it needs to change.
More than 100,000 coronavirus patients are hospitalized nationwide, including more than 16,000 in Florida, which has a far higher hospitalization rate than any other state.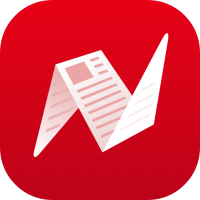 This is original content from NewsBreak's Creator Program. Join today to publish and share your own content.