It is the first day of school for students in Sarasota, Florida, and Sarasota PD have used social media to let Sarasota drivers they aren't messing around when it comes to driving in school zones and that they are "all hands on deck."
On their official Facebook and Twitter pages, they have posted a good luck message and a number of reminders to drivers about the speed limit rules in school zones, asking drivers to be aware of parents and children, increased travel time, speed limits, and other rules to remember for the safety of all.
We're all hands on deck so we'll be out with you. Be safe & good luck, #Sarasota
To show their efforts to keep drivers and students safe today, they've posted updates showing officers posted outside of school zones around the City of Sarasota with the hashtag "#BacktoSchool2021." On both Facebook and Twitter, Sarasota Police also shared their first traffic stop of the school year.
According to the official Sarasota PD Twitter, their first stop was near Tatum Ridge Elementary, and the car in question was doing 60 MPH in a 35 MPH zone. Yesterday, before school started, Sarasota PD posted a warning and a story of another car that was stopped in the 4100 block of Fruitvale road for going 74 MPH in a 45 MPH hour zone, though the school lights were not flashing.
"PLEASE SLOW DOWN" Sarasota PD posted, saying they pulled over the car "right in front of a high school and school zone" and reminding drivers some schools started the next day.
What are your thoughts, Sarasota? Have you noticed people speeding in school zones today? Let me know in the comments.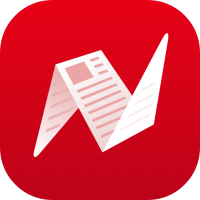 This is original content from NewsBreak's Creator Program. Join today to publish and share your own content.