The power of social media can be truly incredible.
This story has been ongoing since last week, with August 5 being the first time Clearwater Police posted on social media asking for help catching a woman, who has now been identified as Johna Lamont, after she stole a car from a Clearwater dealership under the guise of a "test-drive."
If you haven't heard the original story, Clearwater Police were on the hunt for Lamont and a possible male accomplice, who we haven't received an update about after they showed up to test drive a 2018 Honda Accord and handed her ID to an employee at the dealership, took the car, and never returned.
Fortunately, Clearwater Police found the vehicle on Wednesday August 4, but their search for Lamont had only begun. Clearwater PD posted the surveillance photos showing Lamont and her potential accomplice. The official Facebook post from August 5, before the update, said:
" Do you recognize these two? She is a suspect in a grand theft auto case from Monday and he accompanied her to the dealership. She test drove a 2018 Honda Accord and never brought the car back. The vehicle was recovered late Wednesday. The one photo is her ID she showed to dealership employees. The photo showing a vehicle is the one they are thought to have arrived in together. If you can help detectives, call 727-562-4242."
As you can see from the update, many concerned Clearwater citizens came to the comment section, some even wondering if they'd seen and worked with her before. You can also see that Lamont had attempted to dye her hair in order to avoid detection.
A later update on August 7, which has collected almost 1k reactions, 134 comments and 67 shares, gives a little more detail.
Clearwater PD says thanks to their "social media sleuths out there" Lamont was arrested despite the new hair after "someone saw her photos on social media" from the original post last week and recognized her at Clearwater Beach. Lamont was arrested on August 6 and charged with "grand theft auto" along with a new charge of "scheming to defraud" for her choice to go from a blonde to a brunette.
The new post says:
Remember our suspect who test drove a car and then didn't bring it back to the dealership? Thanks to our social media sleuths out there, our detectives have arrested her -- even though she changed her hair color to alter her appearance after the photos were published. Johna Lamont was jailed on multiple charges, including grand theft auto and scheming to defraud. Someone saw her photos on social media that we posted earlier this week and called us after they saw her on Clearwater Beach. Detectives were able to take her in to custody last night.
Though there were no updates on their official Instagram, Clearwater PD also posted an update on Twitter with Lamont's photos reading:
What do you do when your photo as a grand theft suspect is out there on social media? Change your hair color as quickly as you can. Our detectives were still able to track down the woman who stole a car this week during a test drive. Johna Lamont faces multiple charges.
The Facebook comment section ranges from mockery, to sympathy, to praises for Clearwater PD, to those still wondering how she was able to test drive the vehicle without someone in the car with her. Again, there is no update on the male caught on camera with Lamont. Maybe he chose a more convincing disguise?
What are your thoughts, Clearwater? Did you send in a tip or hear about the crime? Let me know in the comments.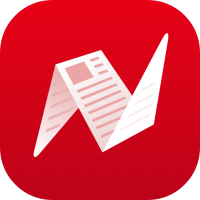 This is original content from NewsBreak's Creator Program. Join today to publish and share your own content.