An hour ago, an update from the Official Clearwater Police Facebook page told of the daring arrest of a clown-mask wearing 20-year-old John Greenlee Jr., who earned two counts of "armed robbery." He also earned additional charges of "carrying a concealed firearm," and "resisting arrest without violence." According to the Facebook post, Clearwater police found Greenlee walking the Subway at 18419 U.S. 19 N. "moments after he struck twice within 15 minutes." There is no timestamp for the crime, but Clearwater PD reported the arrest happened Monday night. The official Clearwater PD Facebook post says:
Our officers nabbed this armed, masked robber Monday night moments after he struck twice within 15 minutes. He was walking out of the Subway at 18419 U.S. 19 N. when an officer arriving on the scene spotted him. John Greenlee Jr., 20, was taken into custody and charged with two counts of armed robbery, along with carrying a concealed firearm and resisting arrest without violence.
Clearwater PD has provided a photo from what seems to be Subway surveillance footage of Greenlee in a black t-shirt and jeans, pointing a gun off-camera in an empty store that appeared to be closing. As this is breaking news, there is no further information from Clearwater police yet, what Greenlee asked for or the reactions of the (I'm certain) terrified employees, but within only an hour of posting, they have received quite the response on their Facebook page, earning over 200 solid thumbs-ups from local Facebook users, 31 shares, and 57 comments (though this could change), ranging from thanks to the officers to concern Greenlee is out and walking around, compassion. Also, the top comment with 63 likes is from Batman saying he'll come to pick up the Joker.

The update also showed up an hour ago on the Official Clearwater Police Department Twitter (with 11 likes and one retweet), but no news from their official Instagram yet. Clearwater, did you hear about the Subway robbery? Let me know in the comments!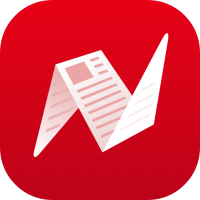 This is original content from NewsBreak's Creator Program. Join today to publish and share your own content.