Occasional birthday party entertainer "Po Po the Clown" aka Derick Velez, a former deputy for the Monroe County police has been arrested after authorities say he threatened: "The Columbine, and Parkland school shootings were 'nothing' compared to what he could do."
Police say Velez was arrested before the threats under the Baker Act, a Florida Mental Health Act that allows the involuntary examination of individuals based on mental illness and their substantial likelihood of harming themselves or others."
Velez was released, but once he'd returned home he'd told his daughter, who is only nine-years-old he "was going to take her and her mother to 'the most magical place on the planet.' and then told both the his daughter and wife he was "taking them to heaven."
An investigator had interviewed Mrs. Velez before the arrest, who was concerned about her husband's "increasingly bizarre and aggressive behavior."
On July 31 after Velez was in protective custody, the threatening calls began and lasted for weeks until his arrest, despite Mrs. Velez asking him to stop. Mr. Velez "believed he is a prophet of God and has been commanded to form an army and they were going to rise up."
Former coworkers were also the target of the threats. Velez has earned a charge of "aggravated stalking." Velez was arrested for the threats Thursday after police earned a same-day warrant after being notified of "the threats and increasingly bizarre behavior." He is being held at the Volusia County Branch Jail without bond.
The post on the official Volusia County Sheriff's Office Facebook page features comments ranging from asking for compassion and for him to receive mental health help instead of jail and privacy for the heartbroken family and Derek, who one commenter said is a "very kind man and a wonderful husband and father" to others saying he understood what he did.
https://www.wesh.com/article/former-florida-deputy-childrens-clown-disturbing-threats/37245883
https://www.facebook.com/VolusiaSheriff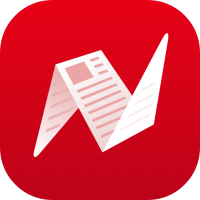 This is original content from NewsBreak's Creator Program. Join today to publish and share your own content.