Several witnesses that were driving around Winter Garden reported a woman named 28-year-old Laronda Pressley "repeatedly pushed a baby in a stroller into oncoming traffic during rush hour."
According to the report from police, drivers that reported the incident had to "swerve to avoid hitting a child in a stroller as their mother was laughing after shoving it into traffic."
The horrible incident, which happened all the way back in June featured a complaint from a witness who told authorities, "Laronda looked in his direction laughing as she pushed her stroller with her infant in front of his moving vehicle."
Another witness reported Laronda "would let go of the baby stroller without having her hands on it as it rolled into traffic."
That is terrifying. Fortunately, the baby was unharmed when police came onto the scene, where they found Laronda at the intersection and the baby in the stroller along with "two unopened cans of Natural Ice beer, a pack of cigarettes, and a plastic jar with coins in it."
Laronda was taken into custody for "child abuse and attempted murder." She also have two previous convictions of petty theft and is being held on a $15,000 bail.
Wow. That poor little baby. There is no mention of what will happen to him, but we can only hope the baby goes to a place where it'll be cared for and safe. A very sad situation indeed, but I am so glad it was handled swiftly.
What are your thoughts?
https://www.wesh.com/article/central-florida-woman-pushing-baby-traffic-repeatedly/37237504
https://crimeinformer.com/arrestArticle/Florida/347750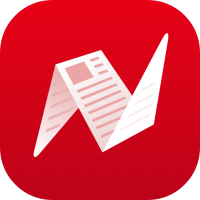 This is original content from NewsBreak's Creator Program. Join today to publish and share your own content.