Thirty-six-year-old Jeffrey David Powell from South Carolina was nabbed by police and charged with "three counts of murder and one count each of possession of a weapon during a violent crime." Powell also earned himself an attempted murder charge for wounding an 8-year-old boy by gunshot when he ran to seek asylum and help at a neighbors house after Powell killed three family members which included his 11-year-old cousin.
After the murders, Powell got on a flight to Jacksonville though he had no vehicle and a suspended license and was sixty miles from the airport, but was caught only a few hours after and was taken to Greenwood County. Powell refused his extradition and his right to appear at the arraignment scheduled for Thursday, says the Greenwood Index-Journal.
The victims of this terrible triple murder were: "Powell's uncle, 56-year-old Randy Grant Perkins; a cousin, 30-year-old Megan Lee Gale Dinkins; and Dinkins's 11-year-old daughter Shay Nicole Dinkins."
Because of Powell's flight risk status, prosecutors aren't planning on setting bond. About Powell, David Stumbo, the Eighth Circuit Solicitor says:
"Very clearly though Mr. Powell is a risk of flight. He's already fled to Florida, we know that as part of this case. He was apprehended in Jacksonville, Florida trying to escape — on this case — responsibility. Our office will be handling this case and we're ready to proceed to the fullest extent of the law."
There is also no known motive.
What are your thoughts?
https://www.crimeonline.com/2021/08/05/sc-man-kills-3-including-his-11-year-old-cousin-then-catches-flight-to-florida-police/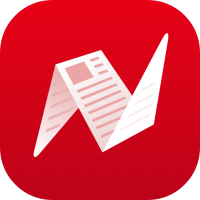 This is original content from NewsBreak's Creator Program. Join today to publish and share your own content.