It is really sad when a fine city like Norfolk is being plagued with so much tragedy, but honestly, I think Norfolk police does a bang-up job of cleaning the streets, and they need Norfolk's help locating another suspect.
According to the story presented by Norfolk Police, they are currently on the hunt for a man who'd attempted to hold up a Norfolk convenience store "in the 1700 block of Wilson Road."
Police were called to the store at around 10 pm. Friday night after receiving a call about a "gunshot wound victim."
Once at the store, the victim was suffering from "non-life-threatening injuries" after he'd bravely confronted the man attempting to rob the store. Though the investigation into this incident is ongoing, fortunately, the victim was taken to the hospital and is being treated for his wounds.
Tipsters are urged by Norfolk police to contact 1-888-LOCK-U-UP to submit any info they have on the robbery or head to www.p3Tips.com. If you have an Apple or Android smartphone, you can also download the P3 Tips app and send in information there.
Norfolk convenience stores are no strangers to hold-ups, either. At the beginning of the year, Triple C Convenience Store @ 826 Lindenwood Ave. faced a similar scare. Though thankfully there were no injuries sustained, Norfolk police reported: "two men had entered the store with a gun and demanded money."
Honestly, I have to applaud the man who put himself in harm's way to stand up to this crook. I'm certain he helped stop a complete tragedy and I hope he is on the mend soon! It is very scary when you can't go into a gas station without worrying about being held up. My thoughts go out to the employees as well who must have been very shaken.
What are your thoughts?
https://www.wavy.com/news/local-news/norfolk/man-shot-during-attempted-robbery-at-norfolk-convenience-store/
https://www.wavy.com/news/local-news/norfolk/police-investigate-armed-robbery-at-triple-c-convenience-store-in-norfolk/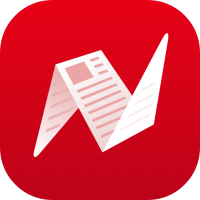 This is original content from NewsBreak's Creator Program. Join today to publish and share your own content.