Now, this is just my personal opinion, but I feel fifteen years is far too short for anyone who would harm an innocent child, but I am so happy to hear this news. Is it a few days old? Yes. But there are some people out there who haven't heard it, and while stories like these turn my stomach, they need to be talked about again and again, especially when they end in such a satisfying way.
If you haven't heard the news, I'll get you up to speed.
36-year-old Johnathan Rossmoine of Louisiana has been sentenced to fifteen years in prison after pleading guilty last week (Wednesday, July 28) to hiding in a minor's closet and having sex with her, say Spring Hill officials.
Last September, Rossmoine was arrested when the parents of the teen found the man living in their daughter's bedroom for over a month in their Spring Hill, Florida home. Police were able to nab Rossmoine, who was still living in the closet, when they came to the home.
According to Rossmoine, he was able to stay undetected by "hiding hide in the closet when the victim's parents were home, only coming out when they left for work."
That is terrifying.
Rossmoine also told police that "numerous sexual encounters also occurred in his van, which was parked in proximity to the victim's house" and that he'd "traveled to Florida on several occasions to have sex with the victim, who he met on "an online chatting app."
That makes me sick. With 16% of teens willing to meet a stranger after a few days of chatting online and 8% going to meet them, it is very concerning. The teen even referred to Rossmoine as her "boyfriend" and had previously told him she was 18 though she admitted to her true age before meeting.
But here's the thing. It's not her fault. She doesn't know any better. It's his fault-and now he's paying for it. Rossmoine was made to register as a sex offender and is being held on $25,000 bond.
I'm glad this man is behind bars and the girl is safe. Justice is very sweet.
What are your thoughts?
https://www.puresight.com/case_studies/online-predators-statistics/
https://nypost.com/2021/07/31/louisiana-man-johnathan-rossmoine-sentenced-after-having-sex-with-florida-minor/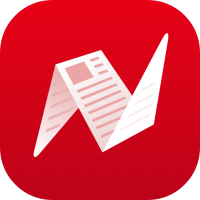 This is original content from NewsBreak's Creator Program. Join today to publish and share your own content.