I hope nobody missed their flights! 22 of the 73 Spirit Airlines flights that were scheduled to leave Orlando International Airport today (Monday) have been canceled due to "system-wide disruptions" and "breakdowns that affected its nationwide and international network" this weekend that they're still scrambling to fix.
However, more than a bug in the system has been causing stress on airlines. Many airlines are citing a lack of staff and a "travel collapse by COVID-19" that has left them to slowly add on flights each day as they replenish their staffing numbers. Also, bad weather. As a break from the brutal heat that hit Florida this past weekend, "moist wind flow" is expected to bring "widespread storms" sweeping through Florida for a good chunk of this week.
Carolyn Fennell, a spokeswoman for the Orlando airport, calls the mix of weather, low staff, and technical difficulties the "perfect storm."
"I think the question of why it's happening is a combination of weather with afternoon storms and lightning; airline staffs are reduced by COVID not just here but across the nation and you've got a huge spike in travel. It's all of that, a perfect storm."
Fortunately, Spirit is doing its best to make it right and has staff assisting passengers at the airline customer service counters. I would not want to work for Spirit today. I feel really bad for both fliers and employees.
After a bad experience with Frontier airlines, I'm not the biggest fan of budget airlines, and Spirit doesn't have the best reputation (did you know many consider it the "Worst Airline in the World"?) this could've happened to any airline.
I hope everyone gets to their destinations soon!
What are your thoughts?
https://www.orlandosentinel.com/news/transportation/os-ne-spirit-cancellations-staff-weather-20210802-znskgsm3irhj3plibqw2j227im-story.html?utm_source=newsletter&utm_medium=email&utm_campaign=Breaking%20News&utm_content=3701627920302#nws=true
https://wusfnews.wusf.usf.edu/weather/2021-08-02/stormy-pattern-ahead-for-florida-after-a-steamy-weekend
https://www.thetravel.com/problems-spirit-airlines-nobody-talks-about/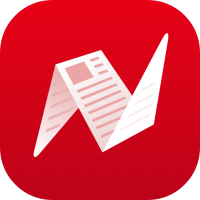 This is original content from NewsBreak's Creator Program. Join today to publish and share your own content.